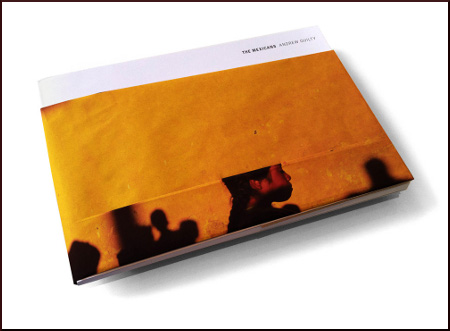 I've been spoiled recently.
My birthday present from Wifey & Piggles was a card with a few IOU's for some picture books.
Nothing better than that!
So I've gone for a hat trick of recent efforts by Aussies.
The second ball in the cricket analogy (for the slinger got one the other night against us) is Andrew Quilty's The Mexicans.
I was really hot in the guts that I didn't see Andrew's show hanging a few months ago, so the book on the desk next to me is a chance to at least ponder the pictures (and really sometimes photography works much bettererer in a book than on the sterile gallery walls).
The short essay at the front of the book sets the tone – it allows you to find a point from which to approach some of the content – the base of these pictures sounds like it was a road trip of four months and many thousands of kilometres where he paused on occasion to put four edges around something that stirred his interest.
I have many hours ahead staring at these snaps.