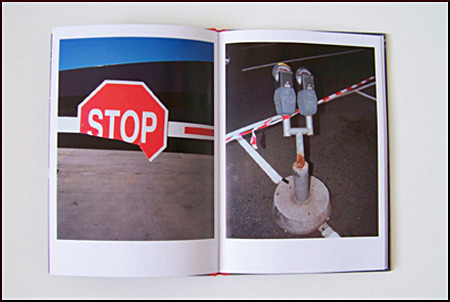 I had a wonderful object arrive in the post the other day.
A glorious little book! Beautiful, magic!
Louis Porter's Bad Driving is a magnificent book to hold in your hands. It's a 32 page (slightly bigger than A5) jewel of a thing put together by the crew at ERM books in Melbourne.
The excitement of receiving a package in the mail, the wrapping falling away, and then there is the cover staring back with its scribbly title and busted road marker…. luuurvly.
And…
$20 Aussie… that's all… magazines cost more than that… and you own a gorgeous title by an 'Aussie' photographer (We're claiming him).
Open your wallet and just order one (or more…)!