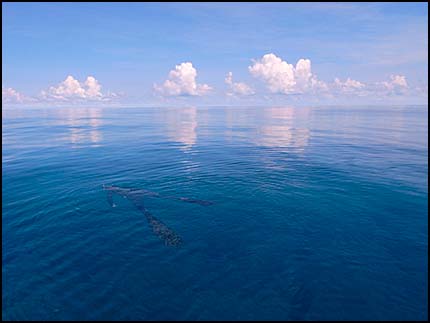 Some days in the water are magic. This morning well and truly claimed that word as its own.
A small crew jumped in a fibreglass runabout and headed out off the west coast of North Bougainville to dive a set of reefs we go to when the weather holds and we have enough fuel.
We arrived to find a bit of current, clean water and heaps of fish. Jamie Rutana, a talented local diver and spearfishing guide, picked up the fish of the day with a great dogtooth tuna that would be perfect to chop up for the BBQ. The rest of us were content with a mix of reef species (not that we weren't chasing the spanish mackerel and tuna that rolled around the reef edges!). There is a healthy shark population out around where we were diving, and it is good to see them in decent numbers.
Then a mid afternoon run back to Buka across flat seas.
As we landed at Ieta and began pulling all the gear off the boat a pig went sailing passed, tied upside down to a pole. It knew what was coming. The pig was quickly killed with the back end of an axe and then the hair was burnt off. A ground oven was prepared on the beach to cook the pig in preparation for a family event later that evening in the village.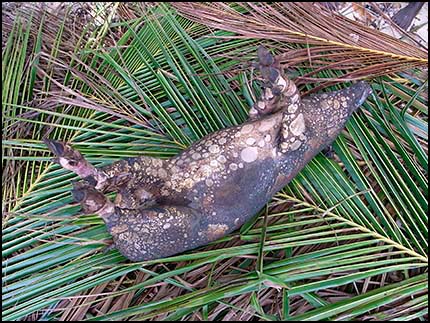 Paul, one of the kids involved in the work, shot some great video of the process on my little camera as I worked with the old 120 rangefinder. So he has to have his portrait up on Kisim Piksa!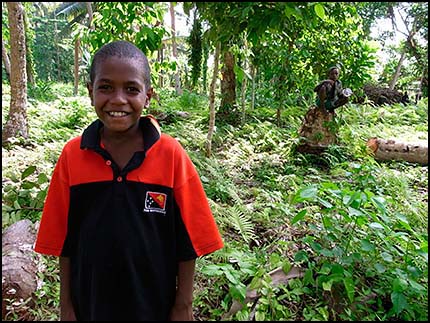 Fantastic, and now I need to bake some bread for my fish burgers this evening. Yum.