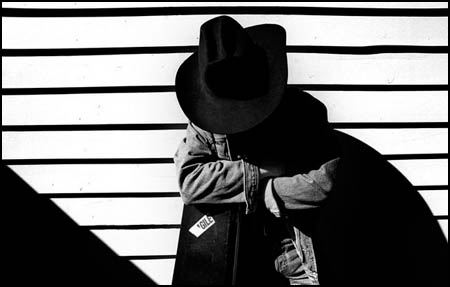 Ah the internet…
Here I am, sitting around smoking my cheap cigarettes and nursing a glass of no-name scotch (could be drano by the taste to be honest), and I decide to see what the blondz is up to.
Well.
When we met up a while back he was working on his new site for commissions and the like (yep, the site that shows the world you're a jack-of-all-trades… and at the same time the site that photographers hate the most).
It's a great little presence on the web. Super clean, easy to navigate – shows you he's the guy to call when you need some pictures made.
And hell… I really struggle with Lee Kernigan and the 'music' he makes… but if there ever was a better photograph made of him – shit I'd be surprised.