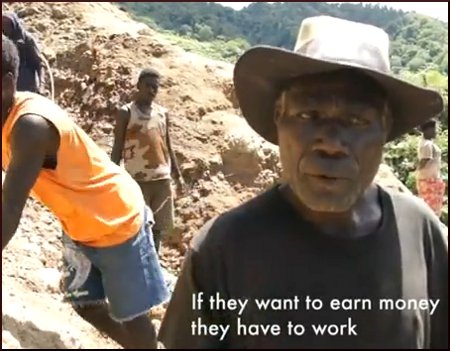 All the regular peeps here will be familiar with Clive Porabou and his efforts in film making. I'm a big fan of his efforts (for Bougainvillean voices – whatever their political persuasions – are the most important part of the whole gig!).
His new trailer is online, so the film will be following soon (fingers crossed).
Either way, some very recent footage is in amongst it all, and the beauty is that Clive avoids voice over and insightful monologues analysing the situation… he points his camera at what he wants (an important distinction, as this is an individual's undertaking, not a 'neutral' account) and then lets the people do the talking.
Go and have a look. Five minutes of your time is all that is needed!
See the trailer here.