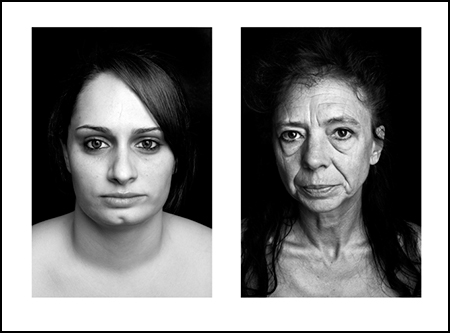 Heads up people!
There is a show you should get to. Thursday night (23rd June 2011) at PhotoAccess in Manuka, Canberra. I'll be there with bells on, and suggest all within striking distance get their sh*t together and hurry on over.
Kerstin Styche is showing pictures and releasing a folio – all there to be enjoyed on the night in the Huw Davies Gallery.
The press release from the gallery reads:
PhotoAccess is pleased to present two exhibitions showing different aspects of Indigenous life in Australia for 2011 NAIDOC Week: 'Walan Budhang Yinaagirrbang' by Kerstin Styche and 'Erub, July 1' by Bronwyn Jewell.
Kerstin Styche is a Wiradjuri woman with family connections to Western New South Wales. She was born and raised in Canberra and graduated with a Bachelor of Design (Photography) from the Canberra Institute of Technology (CIT) in 2010. Kerstin is a Senior Photographic Technician at the Australian Institute of Aboriginal and Torres Strait Islander Studies (AIATSIS).
Kerstin Styche is the fourth PhotoAccess Emerging Indigenous photographer to show in the HUW DAVIES GALLERY for NAIDOC Week. We first saw her powerful black and white portraits in 'White Walls', the December 2010 exhibition by CIT students at the High Court of Australia. Kerstin has worked with our Education and Projects Manager, Sean Davey, and Stephen Best from Macquarie Editions to reinterpret the series, shown in full at AIATSIS in March this year, in a selection of six large (610 x 430 mm) inkjet prints on Harman Gloss Baryta paper and a boxed portfolio of all 15 portraits printed on 420 x 297 mm Harman Gloss Baryta paper.
In her Artist Statement Styche says 'Walan Budhang Yinaagirrbang portrays beauty, strength, courage and wisdom, mirrored in the haunting eyes of these strong black women.' In my view these larger format prints, with their strong contrasts from black to white, extraordinary detail and beautiful skin tones meet her aims magnificently. We can see the strength of the women but also their essential humanity—an important achievement for a portrait photographer. Kerstin Styche is a high achieving young Indigenous woman and we are proud to help bring her work to the attention of the wider Canberra community in this, her first, solo exhibition in a public art gallery.
The exhibition and Kerstin's emerging artist residency has been supported by the ACT component of the Visual Arts and Craft Strategy. Production of the portfolio has been made possible by a micro grant from the ACT Community Arts Office.
PhotoAccess is delighted to present Kerstin Styche's 'Walan Budhang Yinaagirrbang' in the HUW DAVIES GALLERY at the Manuka Arts Centre for 2011 NAIDOC Week.
Don't miss it!
Catalogue here