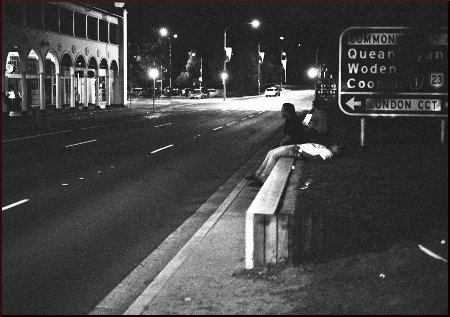 The Canberra mafia have had their annual meeting and the work of Andrew Babington came up. Whispered discussions ensued.
Seems this young man has been roaming the dark streets before dawn, pointing his little camera at all sorts of things around the nation's capital. There has been some interest from the media around town – you'll be able to find interviews online (kisim isn't serving everything on  a plate for you!).
He's busy, active and pushing along pursuing commissioned and personal work.
One Response to Babington