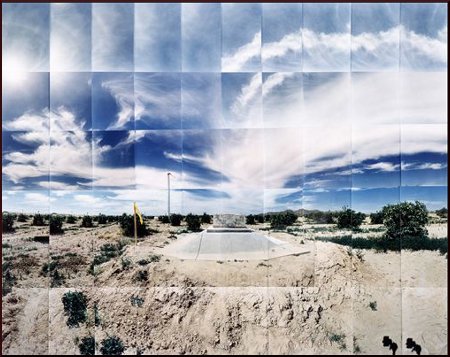 In my random aimless searching and looking at pictures I came across Masumi Hayashi's work – and had a real moment of just staring with a little wonder and awe.
She was born in the Gila River War Relocation Camp (Arizona) in 1945. Many Japanese-Americans were interned during WW2, pushed into these isolated setting, waiting, rotting and confused (for they were American).
In her artistic life she returned to the sites of many of these camps, making collages (surveys if you will) of the scenes. Hockney-like in their patchy makeup, yet far more ordered in their rigid grid structure, these pictures were built by the photographer with magnificent, hands-on simplicity. Hugely self-referential and grounded in experience and understanding, they are fantastic.
Her work (and life) should not be reduced to the camps. I apologise if this small entry adds to that vein, but hope that it provides a little point of entry for others to explore her wider body of work and creative existence.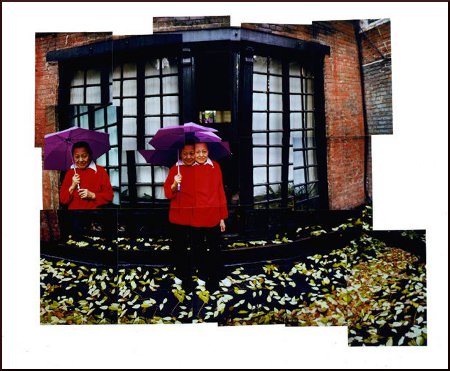 The 2006 end is disturbing in its violence and head-shaking stupidity. Hayashi's young neighbour had installed a huge sound system in his apartment, prompting complaints from the photographer. The music fan shot Masumi Hayashi and her friend (the artist John Jackson) in retaliation, killing both.