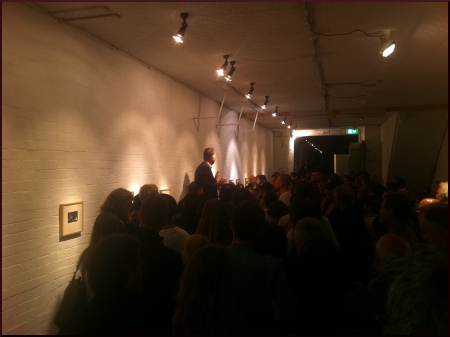 Sunday afternoon and I'm rooted.
Friday afternoon I rolled to Sydney to see the Quilty and Maynard shows… of course the M5 stuffed me round and it took 4.5 hours to get to the gallery district – meaning I didn't see the Quilty pictures. Burning inside. Gotta save up for the book.
Wandered over into Redfern and saw the opening of trans/tender at the Minton Annex. The place was packed, all the trendy set there, beautiful little jewel-like prints on the wall. It's magic. You've all got a week, and if you don't take then opportunity to go see the photos – well you should give yourself an uppercut.
2/3 of the brokenbench crew were there drinking the free grog (a reliable bunch!), celebrating pictures and having a ball. Some dipped into their pocket for some prints and we all had a little gossip. Brilliant.
Dinner with S&P. Into bed at 0130. Back to Canberra a few hours later. Breakfast with R&G, P&T staying the night, breakfast this morning, beers with A&M, over to the hardware store for house bits and pieces, fixed the old pushie ready for Monday morning (gave it a roll around the block to make sure it ain't a death machine), and now gotta style up for date night with the missus (before she pops).
Knackered.