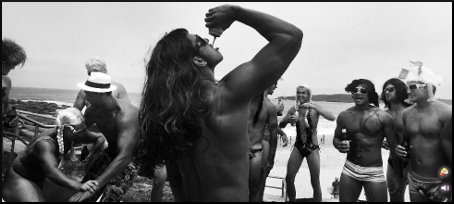 BIG BIG ups to blondz (of brokenbench fame) for his spot as a finalist in the 2011 Moran photographic prize!
The official announcement went out today naming the pictures that would be hanging in the exhibition; all in the hunt for a decent payout that will help fund a good deal of work in the future.
blondz has a photograph from around the traps near his home in Sydney; a few of the infamous 'bra boys', that group that seems to have become an oft discussed and divisive topic.
So all those in within striking distance of Sydney should get over to the show opening in the near future to celebrate contemporary workers and applaud their efforts (or just heckle).