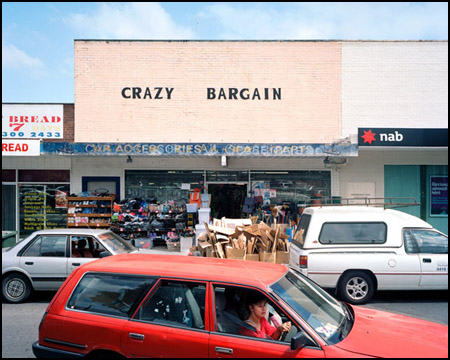 Louis Porter is a fantastic photographer from Melbourne (well, he's really from the UK but we'll claim him 'cause he's so good).
You've all got to get on over to his site and devour the pictures there. Magic magic magic!
Porter's show Australian colour was hung at the Monash Gallery of Art around the same time as Camp Slayer in 2009. I didn't get to see his show hanging, just admired it from a distance. Regrets still about not being able to hang around and stare at the prints.
I was digging around on the Barnack site just the other night and got to spend some time looking at his Bad driving series. He lets things breath without the cold (cool) stand offish approach that so much colour work of the last twenty years was infected with. Lots of fun, a bunch of giggles and some strong (STRONG!), dynamic pictures that hold together and really rip your eyes open to the possibilities.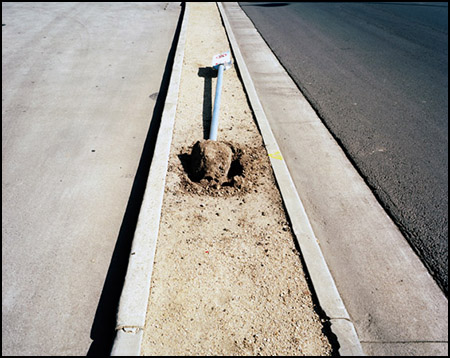 He has ventured into the world of books (bless him – such balls to cross that bridge!), and I'll be making my little order as soon as I return from the Boogieville (cash is so tight at present that I'm begging change for my bus fares – well, and for my hammer habit).
So as always kisim piksa is telling everyone to step away from facebook, youtube and your favourite porn site and wing your way over to Porter's pictures (better yet get to an exhibition or buy a book!!).
It's fantastic that we are blessed with such talented shooters in Aussie… sometimes we just need to remind ourselves.
One Response to Louis Porter