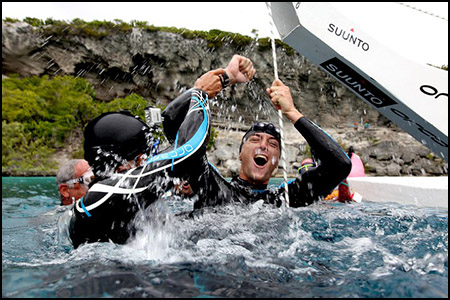 This all happened late last year; but in the blur of baby news, international house moving and all the other bits of getting on with it… I missed Will Trubridge (the NZ fish) swimming out passed 100m of depth! He is truly a stunning freediver, one of a number of talented NZ divers.
Now I was bowled over years ago when Martin Stepanek swam through the 100m with a monofin on… absolutely floored.
But here it is… this guy Trubridge ditched the flippers and breast stroked down till his body was negatively buoyant, continued to quickly sink until he hit that crazy depth, then turned and swam all the way back… UNBELIEVEABLE!
So now he's out beyond that significant mark, and we'll see where the human body can go with this incredible undertaking.