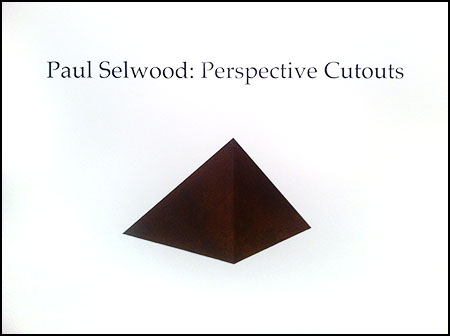 Paul Selwood's show Perspective Cutouts opened at the Drill Hall Gallery in Canberra to a solid crowd and much excitement.
Selwood is regarded as one of Australia's more important sculptors (rightly so) and the work on display messes with your head pretty seriously. Objects jut out off the walls at you while at the same time remaining flush to the clean gallery surface… my little brain loved the theatre of it.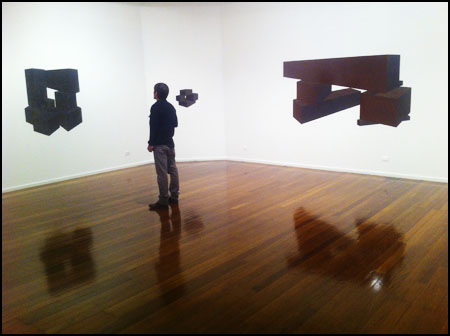 The reactions of the attendees certainly confirmed the already favourable reviews this work has garnered in previous hangings.
Eddie and I had him round for dinner on Wednesday night (he's Edwina's uncle), so there was some good gossip and stories swapped about. Great to hear that this show has a number of tour venue's already lined up and many more eyeing it off; circling with intent.
08 April 2011 at 12noon for a conversation with the artist at the gallery: get there if you love art/sculpture/something challenging.