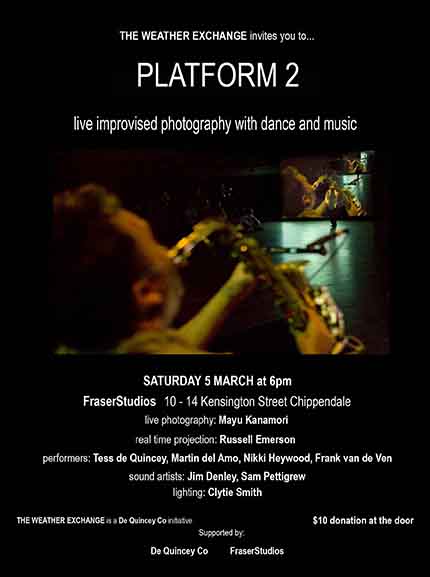 All the peeps close to Sydney need to sit the frog up and listen in.
Mayu Kanamori is involved in something very interesting, the use of live photography and movement to spin your head. She's wild this one, out on the fringe of what I can comprehend and handle. A one off performance in Sydney, so do not miss it.
05 March 2011 at Fraser Studios, Chippendale.
Get the flyer here.