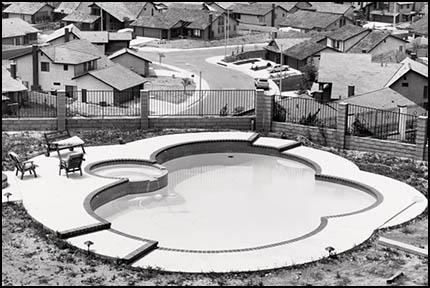 During lunch today I had one of those eye opening (and embarrassing) moments. Sometimes the things we've had under our noses for some time are the greatest discoveries.
Anyhoo, there I am flicking through a book while eating leftovers and suddenly I'm staring at a fantastic – truly magic – set of pictures. A quick glance down at the byline… Joe Deal.
We're all familiar with him as part of the New Topographics show (ie Robert Adams, Lewis Baltz and others), but to be honest I've never spent the appropriate amount of time looking at his photographs. And here I am now, knocked over on my butt by these beautiful things, desperate to find more and dig deeper.
After that defining show in the 1970's Deal pushed on with his work, and references keep popping up to all sorts of projects. There are plenty of starting points for me.
Deal died in mid 2010 from cancer.