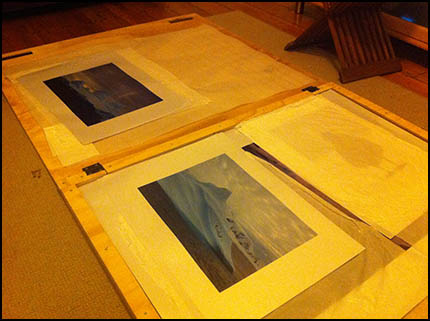 Last night I scooted across the city and caught up with Tim Cheung and his beautiful family. Cheungy is making a recovery from what was a serious scare, and has come through in decent shape. Great to see him upright and fighting on.
I was lucky enough to see some of the original prints from White, the show he did with Euan Macleod and Neil Frazer (see my entries about it in April 2010). Fantastic. I'm desperate to see more pictures that show the installation. I giggled away at the tubby little skau, eyes closed and puffed up.
The catalogue for the show is a thing of simplicity and beauty (so I stole a copy while Tim was distracted by food).