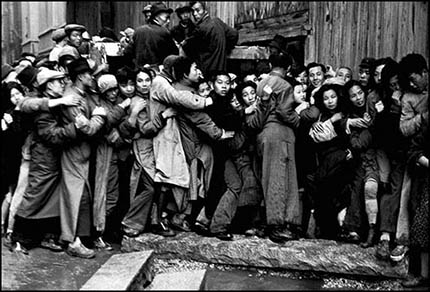 I received a magic little present from my sister-in-law and her squeeze the other day. Pip and Toby gave me the beautiful tome The Modern Century (ISBN 978-0-87070-778-0), the book that lays out some great little essays and was released with a retrospective at the MOMA.
With the wallet feeling a little light since moving back and plowing cash into all the usual chores of establishing a house, the book fetish has had to be put on hold for a while (a little tear in the corner of my eye).
So when this wonderful gift appeared from under the wrapping paper I instantly danced a little jig and dove straight in to enjoy the wonderfully complex pictures that this man was able to come up with. Haven't put it down since.
While some may shrug at HCB and the release of another volume… well ya just can't go passed good work… it has a way of holding in there!