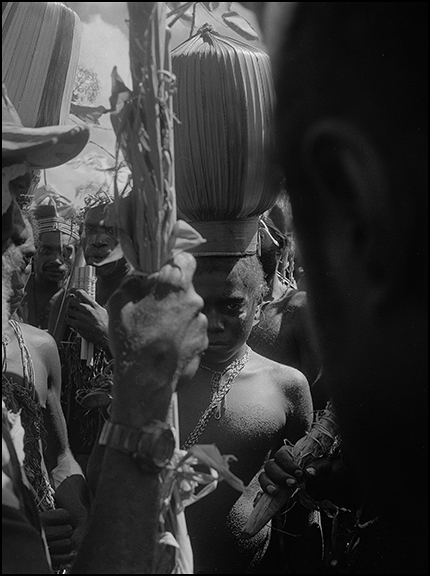 I got my first proper look at an Upe at the inauguration of President John Momis earlier this year. A group with a few young men wearing the iconic head-dress had travelled up from Wakunai to attend the event at Kubu and celebrate the day.
I squeezed in closer at one point (after seeking permission from these people– before anyone gets up on their little high horse) early in the day and made a few quick exposures of this young man as he was about to enter the space before the seated dignitaries.
He looked at me for a brief moment before continuing on with the preparations needed, following the guidance of the older men present.
They are a stunning thing to see in person, and I count myself lucky.