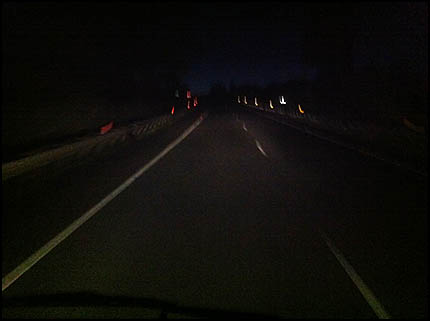 The last few days have been a blur of long distance driving, furniture hauling, coffee, furniture hauling, menial work and furniture hauling. Still, my work space is getting closer and closer. Scheming and measuring is well underway.
The classic Hume Hwy Shuffle (one of Australia's great drives…) went down a treat on Saturday, once north just before sunrise and again heading south at the end of the day. Didn't get to the great tonne on the odometer, pulled up short at around 920km… a decent effort all the same.
Caught up on sleep now, so onward to get things-a-crackin!
3 Responses to The Hume Hwy Shuffle