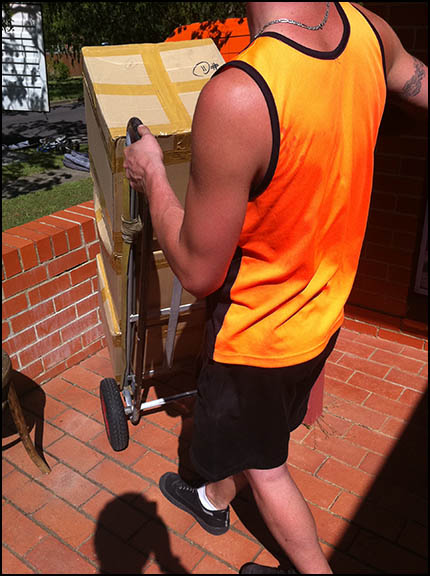 We've finally made it through the door of the little house that will be home for the foreseeable future!
Found and purchased it earlier in the year; we've landed back in Australia, removed the tenants with a crowbar and been handed the keys.
A few delays (just the usual stuff) have meant weeks of bludging off friends and family, surfing their couches and spare beds. No doubt we've left a trail of destruction and crushed relationships in our wake.
And now the fun begins as we hang our pictures on the wall without having to ask permission, break out a paint brush when we feel like it and, unfortunately, repair any problems that crop up. The truck has left after dropping off our stuff that has been rotting in storage for the past 5-6 years, so it is time to start unpacking boxes and then wonder why we kept that moldy futon or the 17 broken coffee mugs found in various council clean ups and garage sales…
Sweet.
One Response to Putting a bullet in Limbo