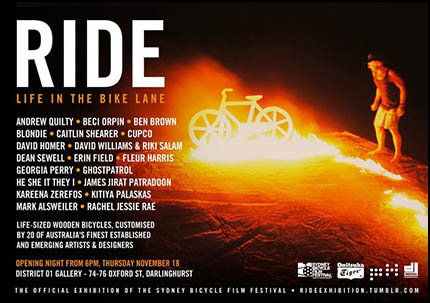 kisim piksa continues the festival of throwing props out to brokenbench with another heads-up.
That sketchy fucker Blondie is exhibiting in RIDE, the official exhibition of the Sydney Bicycle Film Festival. A really diverse group of workers have come together in the spirit of plywood bikes, fashioning all sorts of wacky stuff for the masses to enjoy.
For all those pedal freaks who scoot passed me at the lights, this is the show for you!
District 01 Gallery
74-76 Oxford St
Darlinghurst, Sydney
Opens Thursday November 18, 6pm