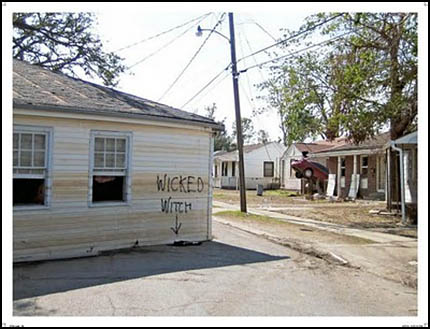 Misrach has a new book out.
He's gone all Walker Evans with a fetish for photographing words, graffiti and text. He's pointed his camera at scribbles in New Orleans following Hurricane Katrina.
He's donated the work to a number of galleries, and all the book royalties are going to a New Orleans charity.
Details on the book here.