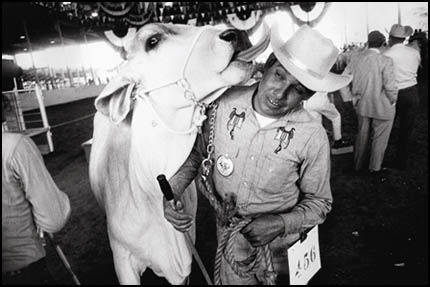 Garry Winogrand was a monster of a photographer. His time was cut short by cancer, and the sheer scale of his photographic life on a day-to-day basis makes for plenty of banter… suffice to say he made some sensational books and singular images (let alone the wider – huge – body of work). His role in the Toward a Social Landscape and New Documents shows made many sit up to take notice.
Robert Adams wrote about the last time he saw Winogrand, describing a meeting of gallery types, photographers and artists at the Fraenkel Gallery in San Fransisco where they all enjoyed wine and French bread together. Adams goes on to say:
"Winogrand had to leave early to catch a plane, but before the party closed in over the space he'd occupied there was visible a humorously untidy ring of bread crumbs where he'd been. He had, as he did when he photographed, turned to everyone, taking pleasure in their company and in the good food. It makes me smile to think of him there in that halo made from the staff of life".
There is a wonderful little quote that goes around… Winogrand had been asked if he felt bad about missing pictures when he was reloading his camera, to which he replied "No, there are no pictures when I reload."
You can find many interviews (written, audio and film) out there for your consumption. The audio file below is one from MIT in the 1970's. It is a good mix of Winogrand answering questions and fighting back against things he found too cute. You definitely get a little bit of NY seeping through…
Download the mp3 here.
And just as a random laugh, I lifted the picture below from Gandy's site… Winogrand's last Leica before his death… look at what he did to that pressure plate… holy shit.