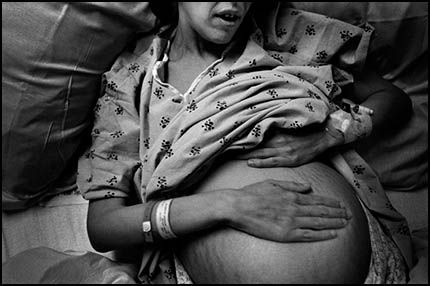 I just stumbled across Darcy Padilla's work over at Fifty Crows. Magic stuff, the work with Julie is h-e-a-v-y, and is not a run in and out gig. Then as you dig further the work get's broader and her commissioned work ties in well without the jarring difference that some other workers struggle with.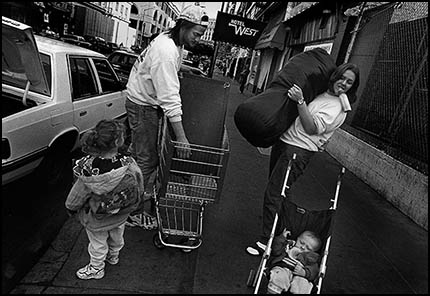 I want to put Padilla's own words in here (I stole them from fifty crows):
"For the last 16 years I have been documenting the life of an AIDs-afflicted woman, Julie Baird. Julie has been on her own since her sexually abusive stepfather threw her through a glass window when she was 14 years old. She ran away from home, lived on the street, used drugs, contracted HIV, and had five children. When I first met Julie in February 1993 in the lobby of a SRO hotel in San Francisco's Tenderloin, she was 18 years old and had just given birth to her first child, Rachel. Julie and Jack Fyffe, the 19 year-old father were both HIV positive. Rachel, they said, was their main reason for living.
Throughout the years I have photographed Julie's complex story of AIDS, abusive relationships, drug use, multiple homes and poverty. A victim of child abuse, Julie often neglected her own children. A high school dropout, she depends on welfare to feed her family. HIV-positive, she fights to stay off drugs.
Julie's is a story of a survivor. The telling of it enriches the understanding of the poorest and most desperate among us. I am continuing to document Julie's life and it is my fervent hope that Julie's story inspires a greater awareness of the plight of people like her."