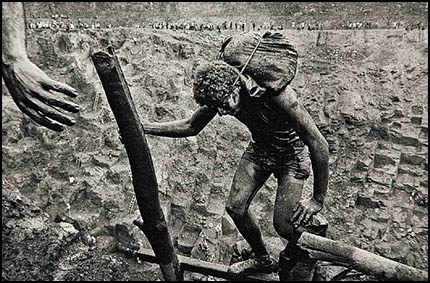 Salgado's monumental projects have always attracted a ton of attention. The pairing of his large tomes Migrations and Workers would add weight to any collection (both physically and with the load of stunning pictures to look at).
I've never been blessed to see a full exhibition of his work; a few singular prints in group shows has been the sum of it, but this probably undermines the greater concept of the projects. Seeing his pictures as 'singles' is fantastic, but no doubt falls very short of the experience of standing in a large space filled with frames building on frames.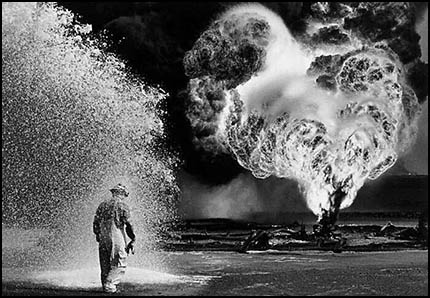 There is a large (and surprisingly vocal) amount of criticism that seems to be regularly laid against Salgado. It usually seems to be focused on the 'beautification' of poverty, trauma and mishap. It is, to my mind, a lazy and easily spat out comment that requires little in terms of commitment to the idea. The pictures are often spectacular, grand scenes that stop you in your tracks to stare at them in awe of the scene itself. This can't be a bad thing if the viewer is at some point left to consider the greater context within which the pictures were shot.