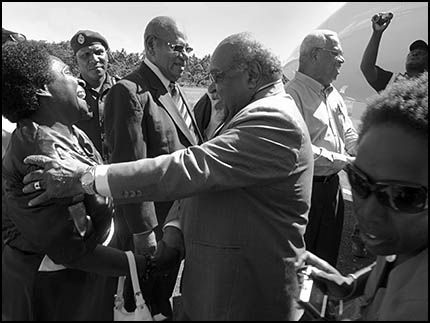 A short entry to mark the day.
Mr John Momis was inaugurated today as President of the Autonomous Region of Bougainville. As can be expected it was a large event. The Prime Minister of Papua New Guinea, Grand Chief Sir Michael Somare, was in attendance along with a number of other dignitaries and VIP's.
I was stoked to see a group of young men from Wakunai wearing the Upe, so scooted along snapping a few pics.