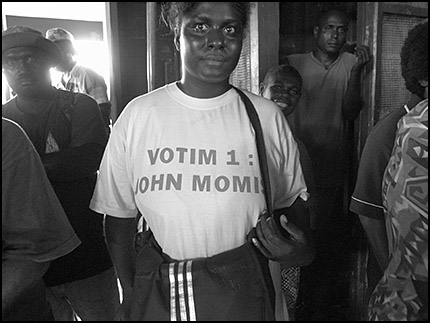 Mr John Momis will be the next President of the Autonomous Region of Bougainville.
While rumour, speculation and opinion has been swirling around, at two o'clock this afternoon the official declaration was made that Momis had secured the needed votes in the primary tally (without a need for preferences) to be elected as president.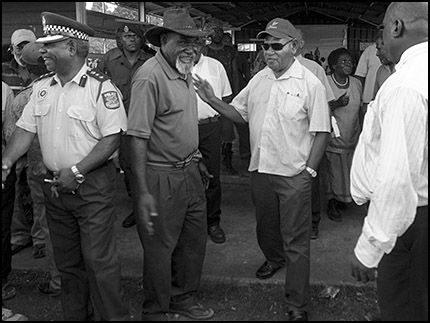 A brief gathering at the Hutjena High School hall, where ballot counting had been conducted, marked the occasion. Mr Momis and President James Tanis arrived, entered the hall and made some short speeches. Mr Momis signed the declaration and then left to attend a media conference.
It was a quiet affair, everyone standing back and listening. No fan-fare or noise, just a process being carried out.
The speech of President-elect Momis can be downloaded or listened to here
The speech of President Tanis can be downloaded or listened to here
One Response to Declaration