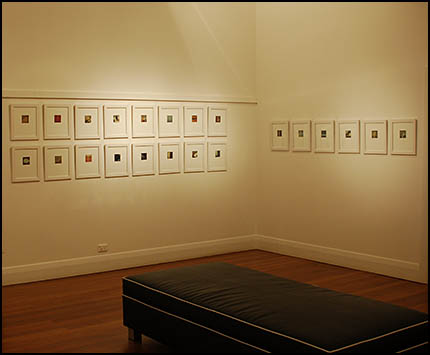 A recalcitrant gallery attendee was kind to send me a few more shots of the Griffith show that was hanging a few weeks ago.
The exhibition came down off the wall while I was away down south, and is now trundling about in a box somewhere.
Bummed I missed it, but I can take this opportunity to send out a big thanks to Ms Kristy Brown of the Griffith Regional for her patience, enthusiasm and hard work in putting this show together. No doubt there were many people involved at the gallery, I'm sorry not to have had the chance to come down and say thanks in person.