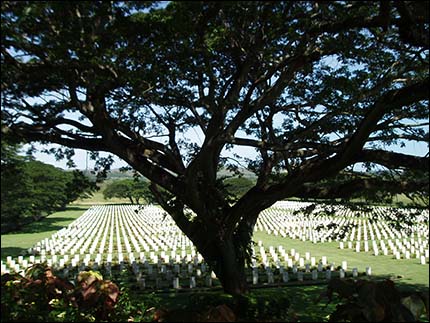 Today we attended the dawn service organised by Mr Paul Lepou, Supt. Murray Lewis and the NZ police contingent in Hutjena, Buka. With Australians, New Zealanders, Bougainvilleans and a number of others, the morning was a quiet, solemn event. Brief, and without artifice. I have to commend Paul and the NZ crew for their efforts.
The breakfast that followed was a wonderful event, with everyone mingling over on the great deck at the Kiwi house.
It was great to mark the occasion here in Buka. After a recent (brief) visit to Torokina, it felt good. My great uncle Don Knox had been stationed in Torokina during WWII, and I had marched for him in Millaa Millaa one year when he was still alive. I am lucky to have been given his medals and record of service by my great aunt Barbara. So this morning tied a few things together.