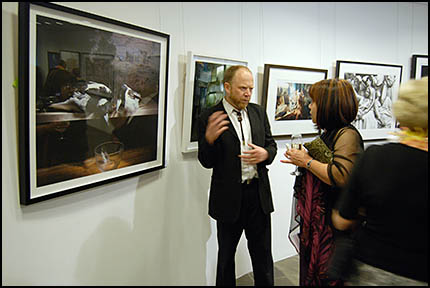 The crew from the Monash Gallery of Art were kind enough to send me a short note and a CD of installation pictures from the Fundraising Auction held last month. I had a few prints in the show to try and help out such a great gallery.
Looks like it was pretty fancy, a big dinner and no doubt some strong bidding for great work. You can see Stephen Zagala above discussing some pictures with an attendee. Zagala was the curator who saw Camp Slayer up onto the wall last year and who has a strong, long standing relationship with the wider Pacific.
Big respect to the team at the MGA, big respect.