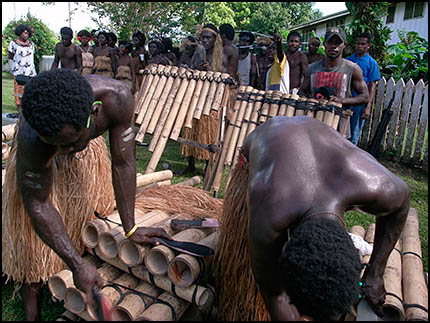 A dawn service was held in Hutjena this morning.
A quiet affair followed by a breakfast in the haus win overlooking the sea with bamboo band tunes to give it a bit of life. As always the warm morning was a welcome relief from the bitingly cold starts that many are used to.
All seemed in good spirits, and by 9:30am we'd finished up as people trundled off to enjoy the rest of their weekend.