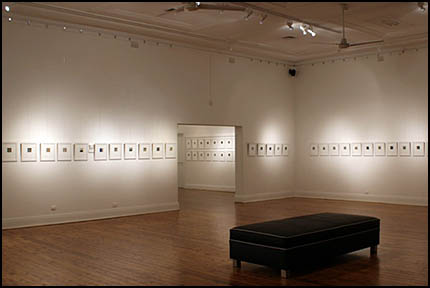 Kristy Brown at the Griffith Regional Art Gallery was kind to flick me a few pictures of the installation that were made prior to the lighting adjustment… a 'work in progress' snap of the install.
Great to see.
Just under ¼ of the show can be seen in the snap above, looking good. They've double hung some of it, other walls are a long single row.
Wish I could get down there to see it.