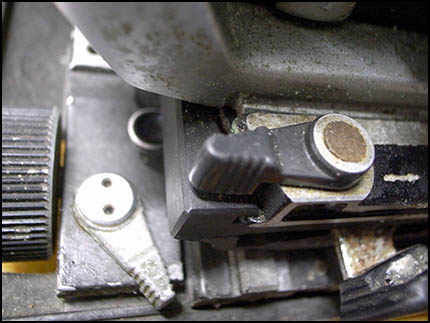 Bumping the dev tanks around, trying to catch up on bags of film sitting around waiting for their time in the dev.
Biggest drama up here in the tropics is stopping the bugs from attaching themselves to the damp film as it hangs in the humid air. Maybe I should style it up like Parke and just say 'to hell with it' and enjoy the bugs as part of the process.
I've spent the last two nights hitting myself with a hammer trying to get some lighting right for a small project that is ready to go in front of the camera. Not a particularly difficult undertaking, but for some reason no matter how I adjusted the little strobes I simply was not happy with the results. At least I can cheat and shoot a stack of tests on a small digi (rather than going through boxes of 5×4 fujiroid – $$$$) before wheeling in the little Linhof to make the final exposure.
All looks promising now, so I might shoot a stack of sheets over the next few nights (multiple strobe pops, so night is the only option).