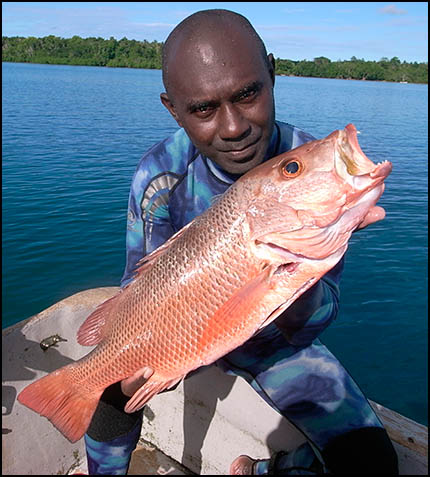 A Sunday spent cruising around on a calm ocean looking for fish.
We had slim pickings for most of the morning, snooping around on reef edges and trying to find 'the spot'. Doug put his line fishing skills to work and hooked a beautiful Rainbow Runner while pulling a lure about, and Mark speared a sweet midnight snapper while swimming along a coral slope.
We swung back inshore as the afternoon got old, and motored over to the Japanese wreck that lies on its side in Matchin Bay. Of course Rutana slipped straight over the side of the wreck and knocked over a lovely Mangrove Jack. We found a few more inside (one took a few dives to pull back out after it wrapped itself up inside the ship after Jamie hit it).
The place can sometimes be a little creepy as it is so close to large stretches of mangroves along the shoreline and small islands dotted about in the bay… sometimes every broken bit of wood looks like it has eyes and teeth (due to the paranoia).
Always good to swim about in the sea.
One Response to In the warm South Pacific