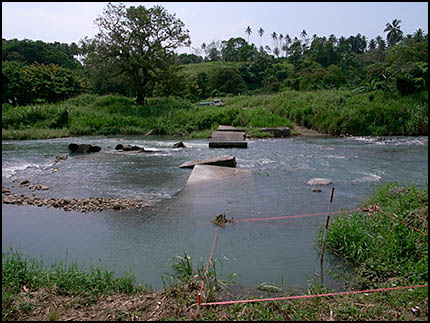 Zipped down the island to Raua for a quick trip this morning. The Bougainville Gov and JICA (Japanese Dev Agency) were holding a ground breaking ceremony for the bridges that will be put in on the big island's trunk road.
All very exciting, as the many river crossings are a major hindrance for travel around the region due to the destruction of many during the crisis by intentional damage and lack of road works and services to make repairs following floods. The continuing maintenance and upkeep will no doubt be serious work, but I guess the bridge has to be there before you can 'maintain' it.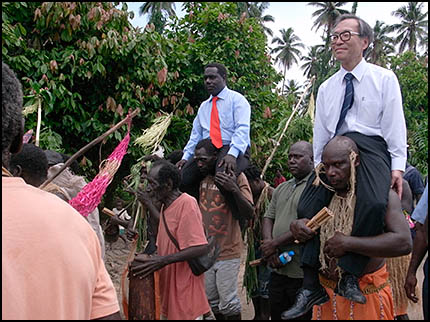 I didn't stay long, just for the entrance of the AROB President and the Japanese Ambassador, the opening remarks and some bamboo band tunes. Then stumbled up the road, snapping some pictures and bumbling about till I thumbed a lift north.