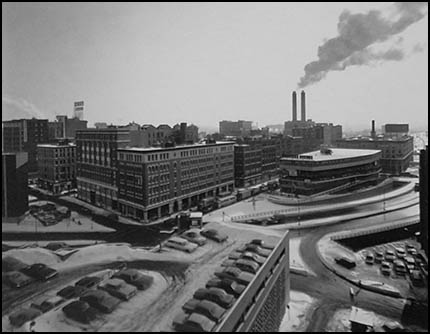 Not the former US prez, but the photographer, Nicholas.
I adore his pictures. The early work from high vantage points, looking down into Boston and New York, was shown in 1975 in that oft cited show New Topographics: Photographs of a Man-altered Landscape. Since then he has been constantly active, pushing on to produce a number of fascinating series and to teach on occasion.
While the series 'The Brown Sisters' is so famous that it dominates some of the other work, as you look further into other pictures incredible things can be found.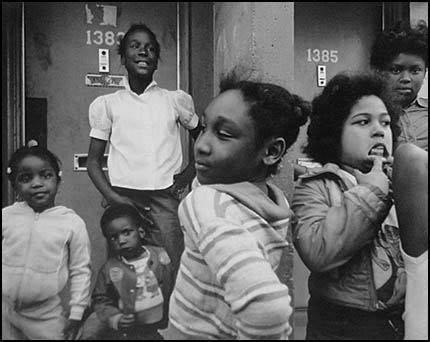 The porch pictures are brilliant for their drama, the incredible little things happening throughout the frame and the complexity of them (they are formal, rigorous compositions without the pitfall of being lifeless and without surprise). In the book Nicholas Nixon (ISBN84-89162-10-7) he writes "The porch pictures came out of hunting around my new home day by day; seeing what I could do without an idea other than seeing the city and having fun doing a thing that pulled me. It was hard in that I didn't quite know how to have my feelings for people have shape, so I got to figure it out by doing it all the time."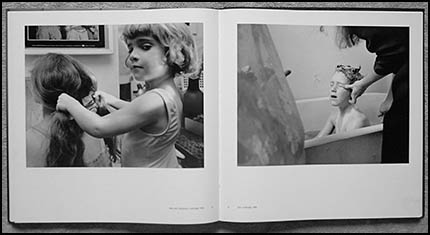 The family pictures, simple, elegant things made at home as his children grew, are magic. Photographs of his son Sam in the bath, soap rolling down his shoulders, or his daughter Clementine platting Bebe's hair are things so familiar, so easily understood, and yet in Nixons hands are recorded with both the joy of the father and the skilled eye of the visually aware.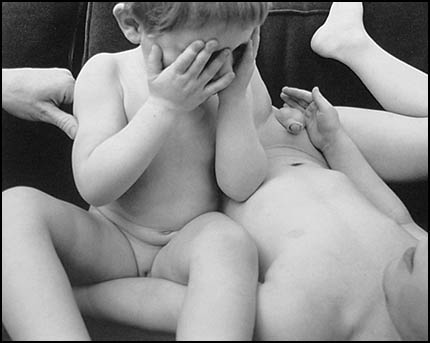 To risk sending myself to the corner, perched on a stool and wearing a dunce hat (or even face down on the concrete wearing hand-cuffs considering the hype and silliness surrounding many 'conversations' on the relationship between children and photography) I include this stunning photograph of his two children from 1988. This is not to 'fight back' or take any other silly stance, but simply to celebrate good work, to openly state (or hope) that we are capable of pausing before loading the gun and heading out for a lynching.
Whether it be such simple things as the city pictures or snaps from home, the embrace of two people or the damage done to individuals by the new much-feared (at the time) AIDS, Nixon has made pictures that I stare at in wonder.
He has long been associated with large film formats, using 8×10 for most of his work, along with larger cameras on occasion (I think I've seen an original 14×17 print at the MOMA in NY, though my memory is pretty ordinary these days). Of course the tone and striking print quality are evident through his use of the contact process and for many years (though I don't know what he does now) the use of Kodak Azo as his paper of choice.
Nixon's work is held in many private and public collections including the MOMA, Bibliotheque nationale de France, The Australian National Gallery, The Met, Tokyo Metropolitan Museum and the Victoria & Albert Museum (London). His work is represented by Yossi Milo, the Fraenkel Gallery and a few others.