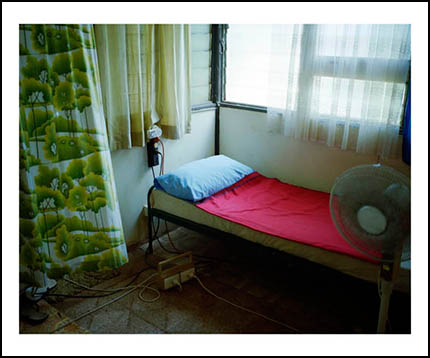 Here is a show in Cairns that all in the north of QLD should get along to at KickArts Contemporary Arts.
Sean Davey is showing recent colour work that has come about from his relocation into the tropics. Some really great things, one in particular that I have my beady little eyes on.
A very different show to the one hanging in Melbourne at present (8 Mile… if you have not seen it, this is the last weekend you've got!). I may be mistaken, but this QLD work might be the rumblings of a new step in the project Limousines and Hearses.
The Cairns Post ran a spread on the show in the Weekend edition with a great little bit of writing accompanying a good selection of pictures.
The invitation can be downloaded here.
9 April 2010 – 29 May 2010