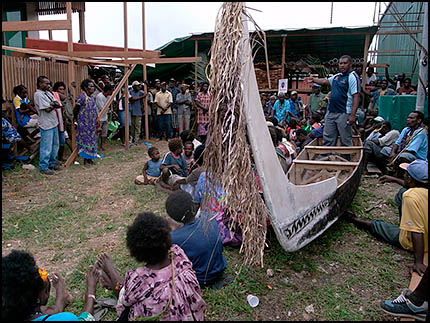 A day of busy work. Phone calls, emails, running errands, cleaning the darkroom, visiting a few people and picking up a few needed supplies (oh the task of finding a pencil sharpener that will do a better job than my stanley knife – maybe I stick with the knife).
Town is full of truck convoys covered in decoration with singing, percussion, wind instruments and trochus shell horns accompanying the rumble of the old diesels as they make their way down the road. Large meetings are taking place on any patch of flat ground as candidates state their case and rally the voters. This is fantastic to watch, and makes many an election campaign from my home country seem lifeless, precisely scripted with attending props and on the whole… sterile.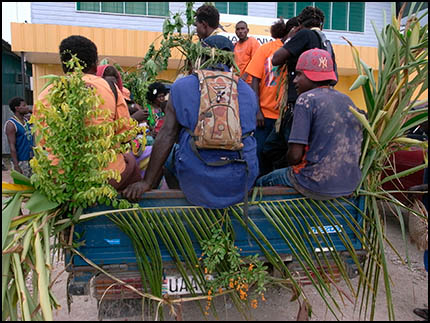 An hour or two sitting sifting through the filing cabinet, planning the next few weeks and enjoying stumbling across pictures I haven't seen for a few years (cringing at a few as well).