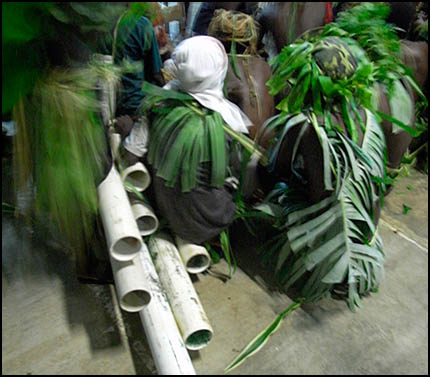 I wrote earlier about some of the performances that were happening up at the Hutjena high school earlier this month (including some great bamboo band action). All sorts of examples of this type of music can be found on the web, as well as the history to it. A similar style of instrument can be found throughout a number of coastal provinces around wider PNG, as well as further out into the Pacific.
I'm too lazy to try and go through all that, so you'll have to do your own tippy tapping on the net. Amazing what can be achieved with an old rubber thong (flip-flop, jandle, slipper… whatever your term) and a piece of bamboo or PVC pipe.
Below is a link to two short tracks from the other night. Only instrumental, here for you to enjoy the sweet beats. It is dance music if ever there was such a thing.