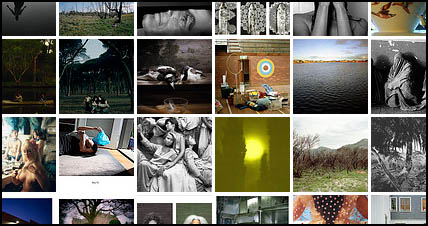 The Monash Gallery of Art in Victoria is holding their annual fundraising auction this month.
The MGA is a public institution that derives a decent amount of its budget from private contributions. The auction is an important date in the calendar, where fine photographs can be seen and bid on in an effort to support the continuing work of an exceptional gallery.
This year a wonderful selection of pictures have been donated by a number of Australian and international photographers such as Stephen Dupont, Roger Ballen, the Rennie Ellis estate and Polixeni Papapetrou. Somehow I've lucked out and been asked to contribute, so am hopeful that a sale or two will help the MGA with future programs.
The auction occurs on Saturday 13th March 2010. It all goes down over a dinner held at the MGA, drinking good wine and enjoying the photographs (and hopefully people will throw in some strong bids for a picture they like).
Check out the MGA website for details. You can find a list of works for sale and information on the evening's festivities.
It's a great opportunity to support a gallery that shows us great work (and possibly pick up some fantastic pictures to hang on your wall).