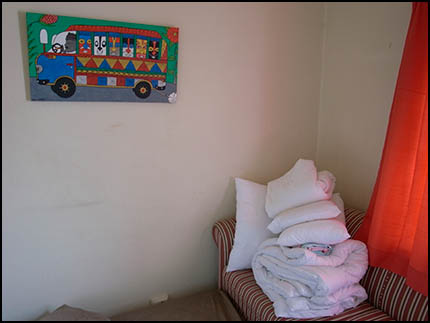 I bitch and whine whenever I am floating about in planes from place to place. No point in denying that I act up a bit too much.
The great positive to come out of it all though is the opportunity to fall into the comfort of the 'couch turned bed'. With friends spread all over the place now, it means that no matter where I go there is often a friendly beer or coffee to chat over and hear the gossip.
Just in the last day I've heard tales of India, Thailand, plastic surgery, Lupe Fiasco and 'hip-hop tours' of Brooklyn.
And of course, the comfort of the Towa PMV hanging on the wall is a great thing.