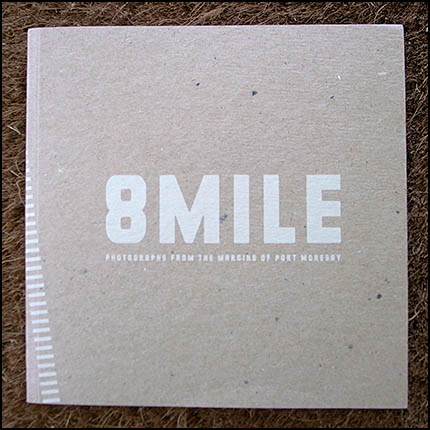 Sweet little packages full of pictures have been arriving lately.
The most recent is the exhibition catalogue (ISBN 1 876764 50 3) of the 8 Mile show at the MGA. It is a wonderful thing, beautifully designed by Anna Zagala, with essays by Emmanuel Onom Mel, Sean Davey, Motsy David and Stephen Zagala. I adore the cover material, a rough naked card stock that protects the fantastic pictures inside. The run is an edition of 500, and can be purchased direct from the MGA.
Looking through the book I feel a little sad that I haven't been able to see the show. But for the rest of you… here is the good news!
The Monash Gallery of Art has extended the running dates for the exhibition, so you've still got time. Don't let it slip by.