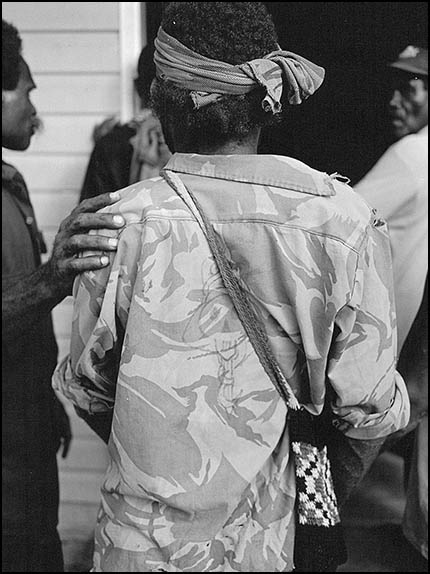 A little bit of guerilla internet usage in the notorious BNE International to check some emails and waste the time till boarding.
So back into the files for another snap.
Wakunai, Central Bougainville, August 2009. Representatives of the Wakunai and Siwai communities had come together following the murder of Jeff Nehi. The original entry is here.
This young man stood outside and watched the debate and negotiations.