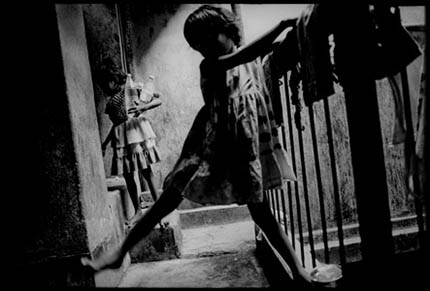 Most people would be aware of Zana Briski because of the work Born into brothels, a stills project that also found legs as a motion picture doco. The work of putting cameras into the children's hands and bringing their pictures to the public is an example of the co-operative approach that is producing many fascinating documentary pieces.
The last 15 years have been very good for Briski, with some big awards that are aimed at supporting the creation of new work… really the best kind of prize. Hey, even an academy award to chuck in the mix.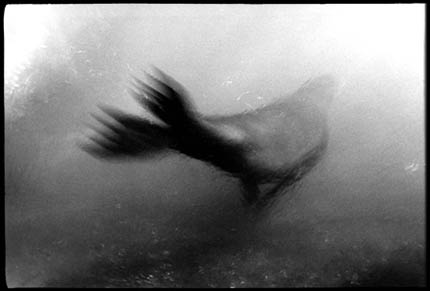 Briski has a small, contained website that gives you a peek at some pictures. The pano stuff is a great use of the quirky widelux, in tight and lacking the expansive swinging view that so many people resort to. The pictures from the zoo series are not more of the 'mental asylum' aesthetic that is often seen. The picture above is a fantastic thing. I'm guessing an elephant seal, but it might be a walrus (proving that I'm not a piniped geek!).