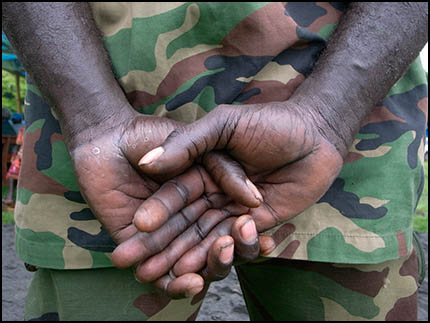 I got back home yesterday after a whirlwind trip into Central Bougainville.
Scooted down to Arawa to photograph a ceremony that Ishmael Toroama had been pivotal in organizing. Ex-combatants, families of Bougainvilleans killed during the crisis, President Tanis of the ABG, the head of the United Nations (PNG) Mr David McLachlan-Karr and representatives from various aid agencies were in attendance.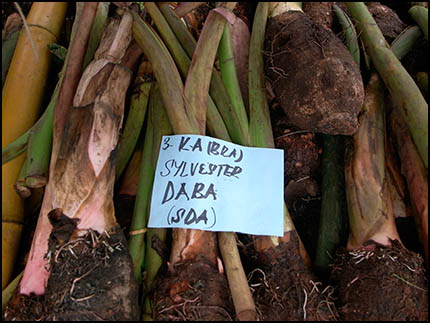 After a slight delay to the start, and then with the necessary speeches out of the way, the event focused on the loss incurred by the families of the deceased. A Domangtampo ritual was held, kastom involving the souls of the deceased. Following this the distribution of the Domangtampo items such as duku (shell money), pigs, beef and rice began. Family representatives came forward and were presented with the items by ex-BRA company commanders.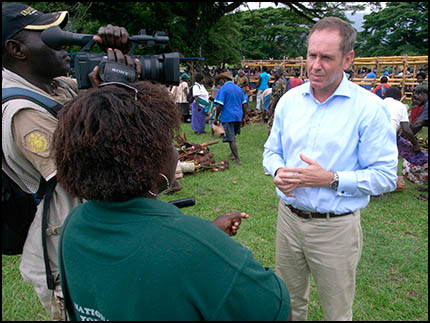 The event wrapped quite early in the afternoon, and all involved moved off toward home onboard transport organized to haul the livestock and cargo out to the villages. I got my gear under cover and cleaned it off, as mud and rain had made the day a little messy.
Then the usual 3am start back to Buka up the highway.