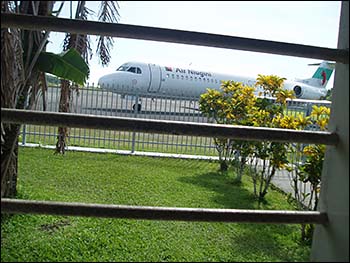 Pete left yesterday. It was sad to see him go.
Edwina flew out this morning on a quick trip to Australia for her sister Juliana's birthday celebration.
I was ready to get stuck into some work, so scooted to the darkroom to spend a few days splashing about with some pictures I have been keen to work on. Mixed up the chemicals, spend time getting a 'work print' to the point of being ready to produce a set of final prints…. and the town power dies.
Story was that the electricity wasn't coming back on for the rest of the day, so I cleaned up, wrote some notes and resigned myself to having to pick up the pieces once the power resumes.
Bummer.