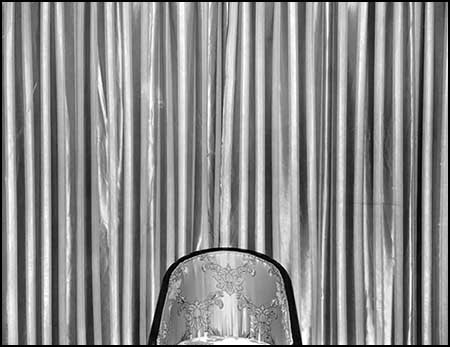 My little collection of bits&bobs is stashed in bags, boxes and cases… ready for the silly-o'clock flight in the morning. At least it's not an overly long haul…
A busy week ahead. Busy in a good way. So much to really have a crack at now that I've got a (vague) bit of an idea about how the place works… so now it's a few hours of sleep and then to belt along without surrender… it'll be good to climb out through those hills… and then settle down for a bit of time crawling about and staring at stuff.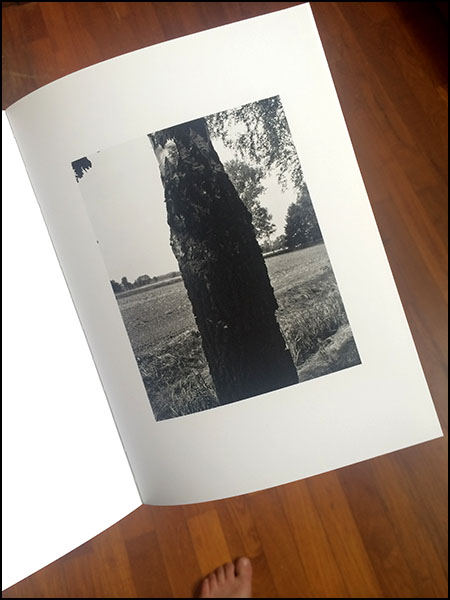 I got a few short days with Michael Schmidt's Natur recently… and had to give that particular copy back… something to rectify at some point soon…
It's a beautiful little book, sits comfortably in the hand and reproduces the pictures as jewels. The lovely cloth cover with a type title bumped into it is a gorgeous, simple way to house the work. The picture above stopped me in my tracks when the book fell open to it as I handled the little darling for the first time. Those tiny little black 'ticks' out below, and to the right, of the foliage occupying the top-left corner… they make me grin… truly grin like an idiot! Such magic.
It was a big loss when he died a few months ago… still quite young… probably with plenty more to do. Still, his body of work that remains is stunning and something to really delve into.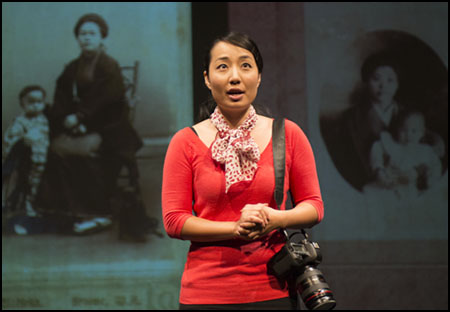 Mayu's huge effort has landed and has a big run of dates all over the country… big R.E.S.P.E.C.T sent out for following this… for chasing it and for digging… I remember when the early stages of the effort were coming together… and now it has come to flower.
Put it in your diary. Don't miss the chance. Get along for an evening!
From the Performance4a site: Japanese born Yasukichi Murakami arrived in Australia in 1897 and became a photographer, entrepreneur and inventor in Broome then Darwin.  In 1941 he and his family were arrested as enemy aliens.  Their belongings were impounded, and his photographs were lost.  Murakami died in internment. 
Contemporary photographer and performance maker Mayu Kanamori tells the story of her search for Murakami's photographs in a new work combining photographic projections, video, narration, music and performance.  If photographs are moments frozen in time, then Murakami, the performance, unlocks those moments with the warmth of memory, family, humour and truth.
Find Mayu at her website: www.mayu.com.au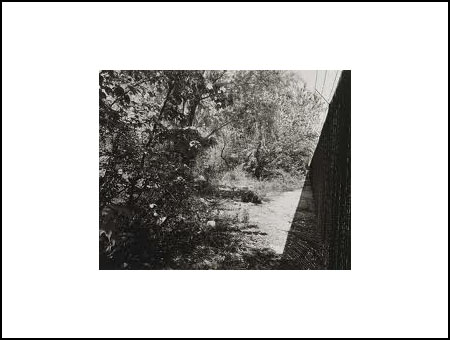 The other day I handed a copy of The Pond (Gossage) over to a friend as a little present… and it really flicked a switch for me to return and dig and explore.
I'm of a generation who has only ever had this book as a behemoth of influence; as a recognised monster, a reference from which to move out, a pivot and anchor. It is absurd that this was his 'first'. And given Gossage's ongoing commitment and fascination with the book form the influence and conversation has legs that have run miles.
Joy can be found in the more recent print edition that makes it very easy to lay your hands on a copy with the Badger essay in the back…
Of course the photographer Robert Adams wrote an extensive piece on the book many years ago… and old ASX has the bit reproduced for us all to easily access when we need it.
One is grateful for The Pond because we are in trouble, and because irony which focuses on the ugliness of man-made juxtapositions does not at this point, by itself, help. Americans are the audience (and the protagonists) late in a tragedy; we are not wholly ignorant of our crimes anymore, but we have not yet fully paid for them, and we carry a burden of pity for other and fear for ourselves. And though these emotions are appropriate to the events, they threaten an inappropriate exhaustion. If, as may be the case, we are not to experience the coherence of the end of Act Five in our lifetimes, our effort must be to live with the tragedy unresolved – unjustified, and not fully explained. And for this endurance we need to do something more than rehearse the crimes of the early acts.
Tragedy in its classical literary form is no longer written; authors are unable to find believable resolutions of the plot that can replace our pity and fear with a new understanding, with calm. In a world of unresolved tragedy we thus cast about, and it is the visual arts, it seems to me, that best offer a place of quiet as they remind us of a mystery in the Creation, one that implies coherence but that does not make its way plain. Much of the best work in photography is like the answer from the Whirlwind to Job – a description of natural beauty that implies a higher order.
This is not to suggest that art should only mirror beautiful subjects. Poetry from Whirlwind commands our attention because the story of Job includes, before the consolation of the poetry, an outline for disaster, and it is by that we first recognize our world. It is the incorporation of darkness into art that initially confirms to us, in our discomfort, the importance of art, and assures us that the hope of the art offers has not been cheaply won.
One of the deficiencies, oddly, with some forms of irony is that it implies an insupportably generous interpretation of the facts. If irony is incongruity unanticipated by those who create it, then the creators are innocent; if they do not know what they are doing, they cannot be responsible. It is a judgement that seems, however, especially when applied to those who now mangle the landscape, dubious. Though one grants innocence to everyone at certain stages in their lives, the sense one gets from the kind and placement of the trash around Gossage's pond is that it wasn't necessary to put it there, and the effect of doing so could not have been completely unanticipated; a few of the culprits may have been only willfully ignorant, but most were surely worse – those of us (I think we all do it, with varying degrees of indirection) who disfigure the landscape as a way of striking at life in general. It can be argued, justly, that society has helped people – particularly the poor – hate life, but the fact is that there is one extreme that is impermissible, not matter what the provocation, and that is a hate so unfocused that it takes in everything – the kind of wholesale detestation that is implied, for example, in the breaking of a tree for the pleasure of seeing it broken.
Gotta love a good Job reference… even Jung was fascinated with his trials…
Find the Adams essay here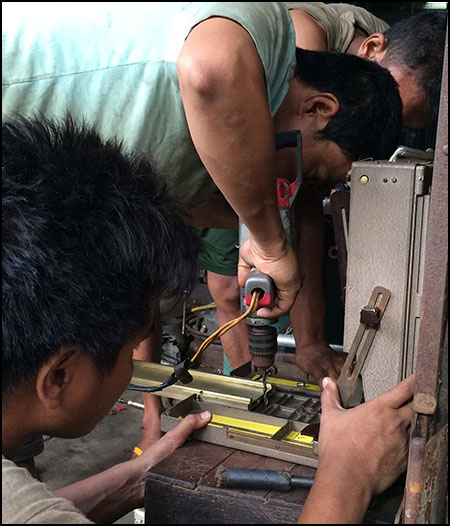 Yesterday afternoon was spent on a quick trip back down to the fellas at the workshop… the ol' Kodak needed some more tinkering and customisation. I lowered the fucker, put some bags in it so I can hop at the lights and go round corners on three wheels, shoehorned an exceptionally large (not really legal) engine under the bonnet and dropped a gigantic sound system into it to jam out to my favourite Kylie M tracks… "I'm spinnin around!"…
So now it's been rolled back out from the garage and fired up for a few laps around the block. Once again the dude with the drill got it just right and we somehow didn't destroy the thing. The damn machine has lasted 60+ years of commercial and… (with me)… personal work… so it'd be a shame to kill it through a silly fuckup with powertools. Luckily I didn't risk handling the drill… coulda ended badly…
Probably be brushing metal filings out of the ancient banger for a while yet…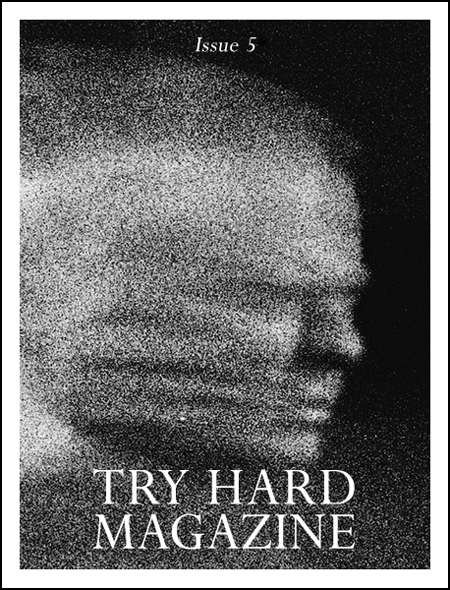 Try Hard Magazine has just launched issue #5… full of piccies and jewels to see. With Parke's 'god' pictures on the cover it's very enticing to peek inside.
Tip of the hat for staying the course… as KP has commented before… it must be a challenging and frustrating effort at times.
A kickstarter campain has also been launched… so if you're into those programs then there are some wonderful things to be acquired through donation! Books, prints… and a pretty little tote bag…
Ready.set.go!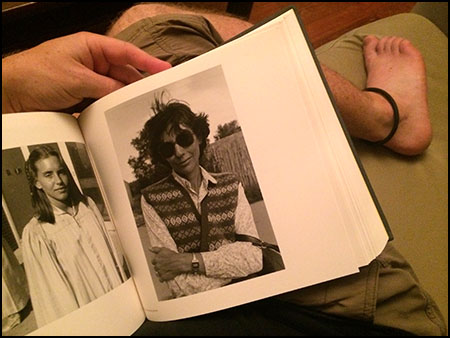 A book arrived in the post recently and I've been sitting with it since… the thing has rocked my world…
Of course there's no surprise… I'm pretty obvious and conservative in my preferences (many would say overly so)… but Friedlander does rock my world and I'm not ashamed of my little fanboy existence around the whacky Mr Friedlander.
His book Family in the Picture is a brick. Thick thick and jam packed with snaps… fifty odd years of pictures around home, his wife and kids, friends and extended family, holidays, weddings, parties, quiet mornings, meals and the detritus of a life lived.
It's a book that truly points to his more 'contained groups' of pictures… periods and approach and arrangement and stance… it's all there… and somehow this guy just keeps at it…
All the pictures in the book are identified by people, location and date… and that points me back to a story read in one of my books wrapped up in cardboard, stored somewhere back in Australia in a dim locker… the story goes that Mr Friedlander was up on stage at some conference projecting slides of some work… all was silent apart from him occasionally mentioning into the microphone the broad location of where the picture was made (ie "St Louis")… well many people in the audience were growing uncomfortable… they wanted anecdotes, tales, witty asides and insight into the great artistic mind(!)… so at some point, out of desperation, someone piped up and asked "does it really matter where it was taken?"… to which Friedlander replied "YES" and then proceeded to identify the site of every picture left in the presentation… gold!
So as I strolled through this fat little tome I paused at a single picture that he'd made of Maria with her arms gently crossed and her dark glasses pulled over her eyes… as underneath it is written 'Maria, location and date unknown'… an anomaly amongst the who/what/where/when, a wonderfully needed inclusion that despite the important, missing context usually provided by his sense of experience, presence and influence… finds itself jammed in amongst the rest of the joy, the laughter, the moments of exhaustion, of travel, of birth, new and sustained relationships, of tragedy and the relentless present… and the book is better for it.
Just love it… easy to find, not expensive at all, hundreds and hundreds of pictures… a magic little slab that has been sitting in my lap since it slid in through the mail slot in the front door… sweeeeeet.

Loving the late nights shut away in my little makeshift darkroom… shuffling film through the trays and slowly getting on with it. Nothing like things held together with gaffer tape and spit… definitely gotta wait for the sun to disappear on this one… it'd be a daylight fog-o-tron if I made the sun up attempt… of course I miss the space and comfort of my nice work area back in Oz, there is something fun about the cobbled together versions we sometimes build when on the move.
A quick check of what's happening, find a favourite song that is about the right length for a (N) dev time given the circumstances… headphones in the ears, lights out, press play and splash about till the last notes wail… sweeeeeeet… the warmish water outta the pipes (and no need to panic and sweat it down the few degrees to perfect) means I've had aenema going round in my ears – run the track once through and a bit more of the repeated beginning gets me there…
Mom's gonna fix it all soon.
Mom's comin' round to put it back the way it ought to be.
Learn to swim.
By the time the lights come back on I've been a rock star for a spins… shaking and wiggling and nodding my head… if an overly enthusiastic stage dive wouldn't land me face first into the chems I'd probably attempt it… might still just for idiotic bragging rights… a face full of dilute dev and some old fixer never hurt anyone…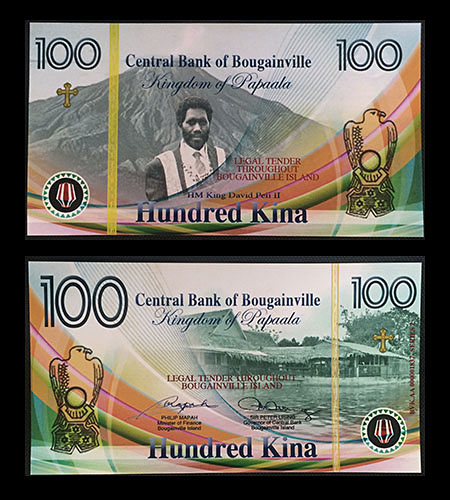 The pictures here are of the famed Bougainville Kina (Series 2) made available by the 'Central Bank of Bougainville'… the long running pyramid scheme of His Majesty King David Pei II (Noah Musingku) that has had a few names, nicknames and evolutions during its tortured history… most people would be aware of the name U-Vistract…
Both sides of each note are shown. Apologies that the photos are a bit rough – I knocked em out quickly on my phone.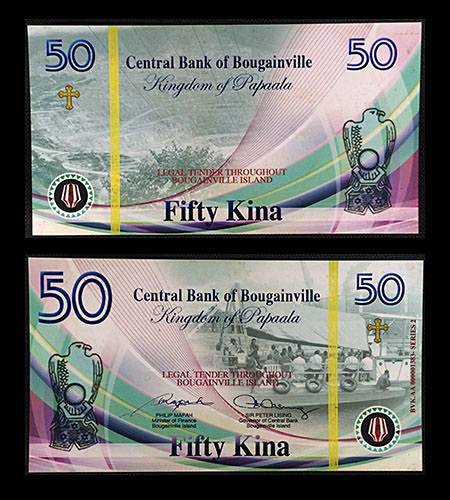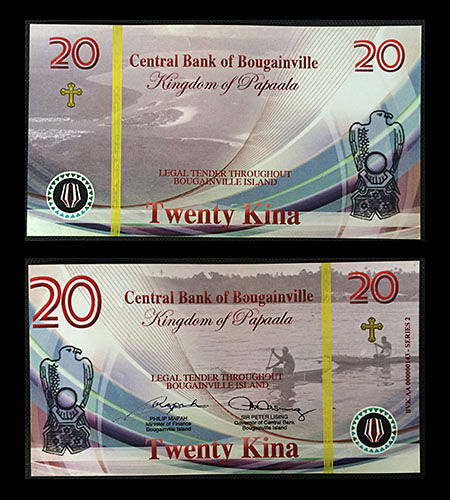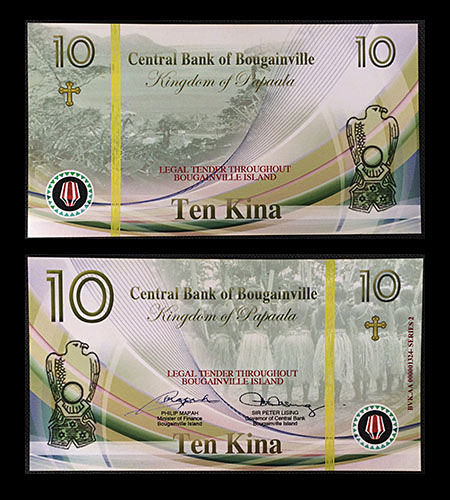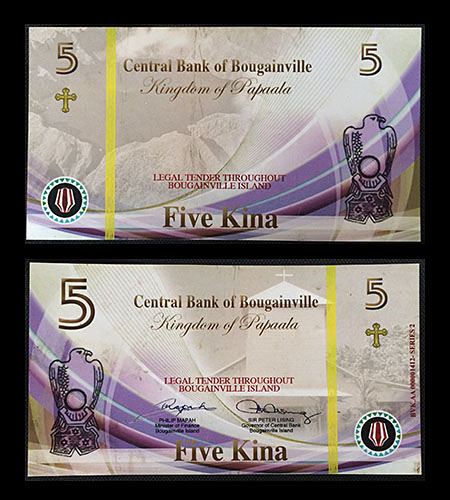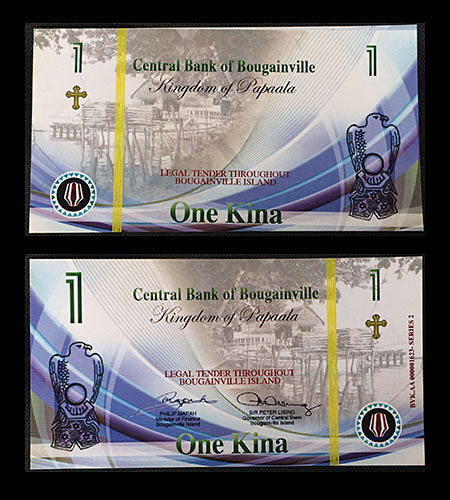 The pictures were made in Southern Bougainville in late July 2014, only a few months after US Citizen Barry Keith Webb was detained at Jackson's Airport in POM attempting to carry a huge slab of the fake currency into Bougainville. I have no idea what version of the notes he was carrying.
The notes shown above are/were the property of a local investor in the scheme. At the time I saw them the 'currency' was claimed to be three times stronger than the Papua New Guinea Kina. Unfortunately its use in the local trade stores is… shall we say… 'limited'…
They are a plastic of some description, not particularly well printed and poorly trimmed.
An earlier print run note (BVK100) that I was shown was paper and rough, but otherwise the same as the later plastic versions (Series 2). I did not see any notes with the face of Jesus, Kabui or Ona on them – reports years ago indicated a series of notes were designed with these faces on them. You can find reproductions of these notes in other places on the www.
The Series 2 notes are reproduced here on KisimP as a simple record for others to compare (or contrast) to various stories heard or objects seen. Kinda like a small part of a larger puzzle.
*it is depressing that I actually have to stress that this post is not an endorsement… but given the track record of super-sketchy-whities in Bougainville and wider PNG… and the danger of the internet spiralling out silly stories that get picked up on the ground… this post is not an endorsement of any of the undertakings of Musingku or his associates.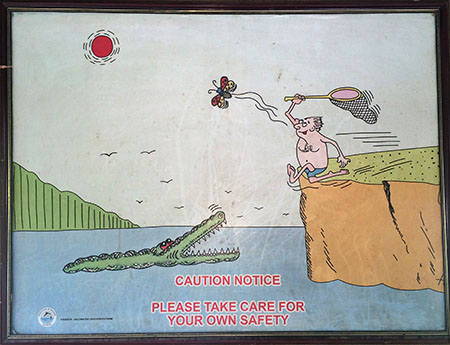 Such a magic ritual – 'coffee with friends'.
Where we get to chat, gossip, story, blatantly make shit up, laugh, cry and shout.
All while clutching that sweet dark goodness in our caffeinated claws… greedily sucking it down and raising our hands for more to come.
Hellos and farewells… catchups and last chances…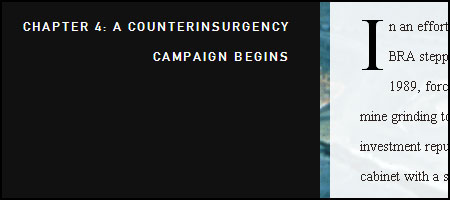 Dr Kristian Lasslett has put together a great multi-media resource over at statecrime.org… with the reference source documents there a click away and some excellent, direct narrative that brings much of it together.
Now obviously this website is identifying (and highlighting) a certain aspect of the crisis. Any arguments about bias or some such should be directed elsewhere coz I'm not interested in yapping on about that… it's great that this exists and hopefully any number of people will be able to access it.
Find the project here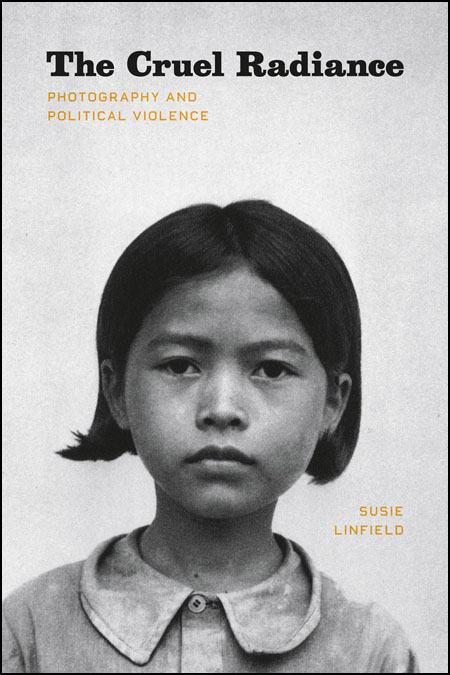 "For its first chapter alone, Linfield's The Cruel Radiance should be required reading for any photography MFA student. The author makes it very clear that photography criticism should start out with photographs and from photographs, instead from tiresome, outdated ideology or an outright disdain of the medium. What is to be gained from such an approach is then laid out in the following sections, each diving deep into photography and its relationship with and (in)ability to deal with human suffering.
Thinking about writing a little snippet about the book, I picked it from my book shelve, to find dozens and dozens and dozens of flag markers sticking out from its pages. What can I say? We might struggle with photography and its relationship to suffering for a long time. But if we make this book – and not Sontag's – the starting point from which to explore the subject matter, we might actually get somewhere."
Colberg has just put his finger on it here… Ming leant me The Cruel Radiance a while back and it is truly important. Lucid, strong and able to be handled… something for the next book order so I have my own little copy on the shelf.
Mr Conscientious put together a little reading list some time ago and it is worth flicking down. Not a huge pile of scary texts… and his interest and decisions explained along with each title.
Check it here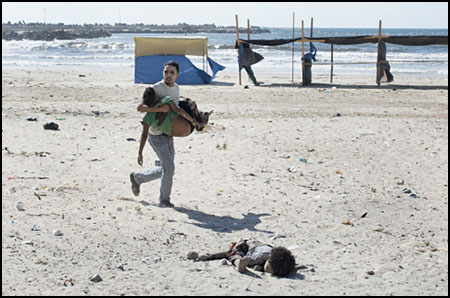 An entry over on the duckrabbit blog caught my eye the other day and I've returned to it a few times. Given some of the questionable flapping about over Tyler Hick's coverage in Gaza recently it comes as an interesting little aside.
The piece wanders about (hell… brainwaves?) but on the whole I find some concepts within it quite fascinating. The sense of 'objectivity'… not particularly… but the claim of witness and its danger of proof through technological fingerprint… scary, possibly overblown, interesting to mull over.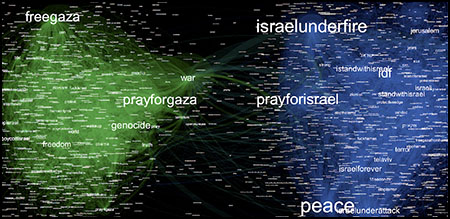 ""Where does all this leave us? Well my 'big stick' example still holds I think, but today its digital, and specifically 'metadata'. In a mess of confused and confusing sentiment, some of it fact, some fiction, much of it used as propaganda of one sort or another, metadata has the potential to provide a very basic yardstick to underline the "I was there" "It was this time" "I saw this", and perhaps also as represented in the Lotan 'image' above "This is where my sympathy lies".
And therein may lie a huge problem."
Find the entry here