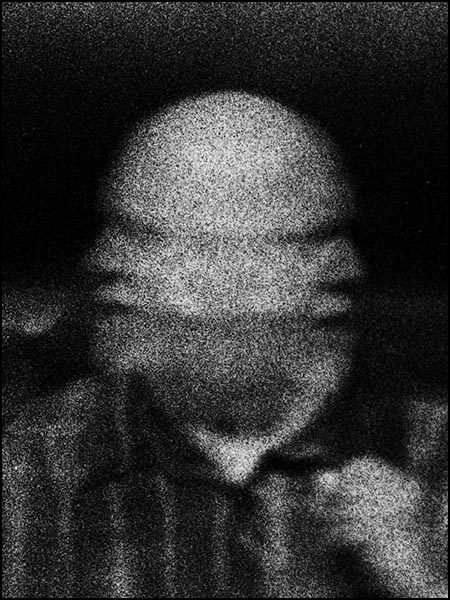 Trent Parke is opening this week at Stills with The Camera is God.
Worth a hustle down for a lazy late weekend breakfast and coffee and a strut about… and then cruise through in to the gallery for a good loooong look.
*Exhibition 26 March to 3 May 2014
Stills Gallery
36 Gosbell Street
Paddington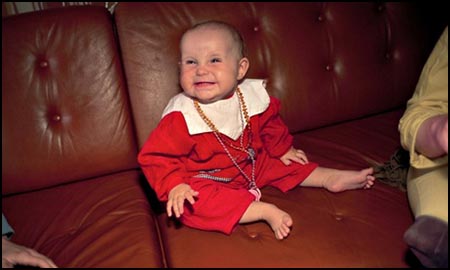 For the third instalment in Our Trilogy of BigNames and articles on the Web… KP is going to latch on to Nan Goldin speaking with Sean O'Hagan from The Guardian…
It's a decent long piece where they go a little wider than The Ballad of Sexual Dependency (not too much wider)… but a whole lot further than most…
So slip on over and have a look.
Find it here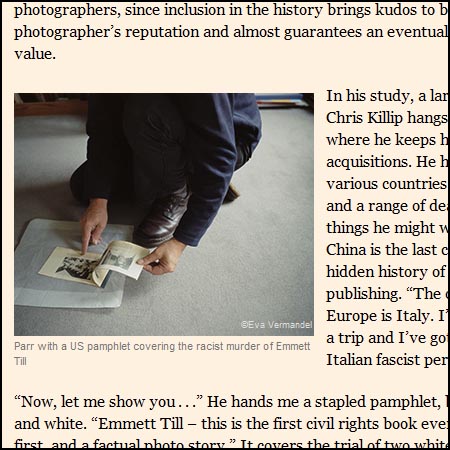 Martin Parr took the Financial Times for a quick sticky beak into a few of his collecting habits… this is fun…
See here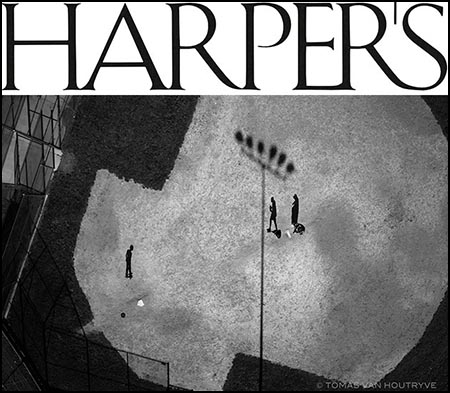 Harper's are running their largest 'photo essay' since their inception 160+ years ago.
Tomas van Houtryve of VII flew his little drone up into the sky and snapped and snapped and snapped…
Tomas van Houtryve bought his drone, a small quadcopter, on Amazon.com, modifying it to accommodate a still camera and a system for transmitting video back to the ground, a greatly simplified version of the satellite uplink that connects Predator and Reaper UAVs overseas to their pilots in the American Southwest. Van Houtryve flew his drone over the very sorts of gatherings that have become habitual targets for foreign air strikes — weddings, funerals, groups of people praying or exercising. He also used it to photograph settings in which UAVs are used to less lethal effect, such as prisons, oil fields, industrial feedlots, and stretches of the U.S.-Mexico border. As unmanned aircraft become ever more pervasive, van Houtryve's images engage with the changing nature of war, of privacy, and of government transparency.
Nine months after Congress delivered its mandate to the FAA, a strike in northeast Pakistan — one of more than 300 ordered in the country since Obama took office — killed a sixty-seven-year-old woman picking okra outside her house. At a briefing held last year on Capitol Hill, the woman's thirteen-year-old grandson, Zubair Rehman, spoke to a group of five lawmakers. "I no longer love blue skies," said Rehman, who was injured by shrapnel in the attack. "In fact, I now prefer gray skies. The drones do not fly when the skies are gray."
Check it check it check it: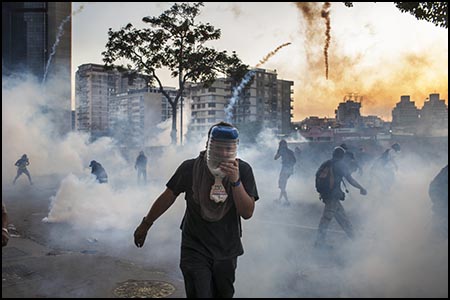 Been looking at Natalie's pictures for some time now… the Flatbush dancehall pictures are fantastic and have been receiving well deserved applause… and she's pushing out on commissioned and personal stuff… pursuing snaps and the space within which to make them.
The Venezuela pictures slowly working their way out are a very interesting new avenue…
…peeps should stay tuned.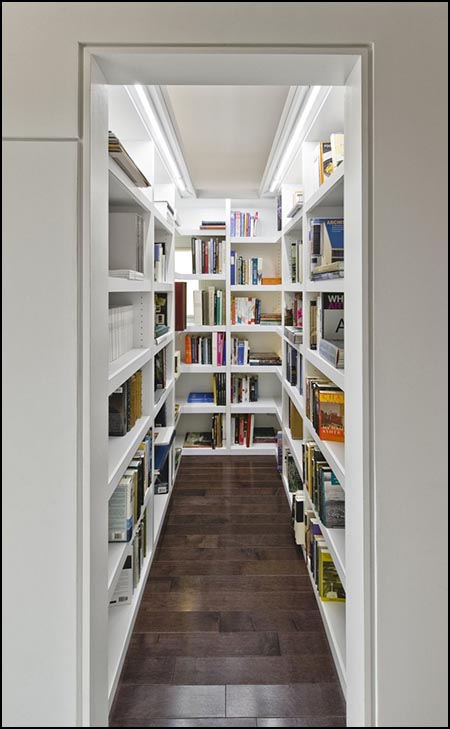 Some of it is truly cringe-worthy… but some of it is to die for… some of it you just scream YES! and instantly imagine it's either in your house or how in hell to change things around to build your own…
… so roll on over and have a look… a walk-in-robe converted to a walk-in-shelf… simple… and magic.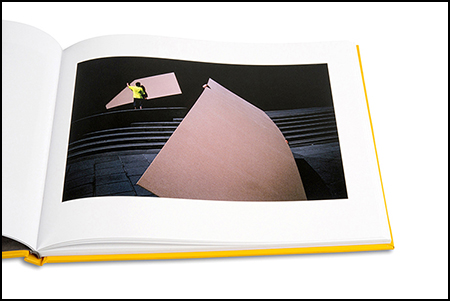 Don't Just Tell Them, Show Them by Jesse Marlow has hit the shelves and is flying off at a rate of knots. You'd be well advised to put it on your shopping list quick smart (before they alllll be gone).
Buy it direct from the snapper here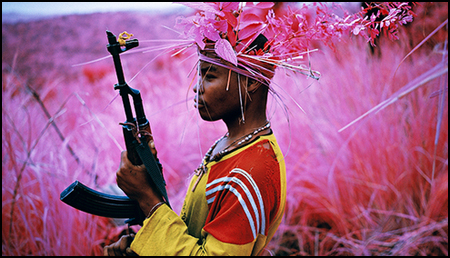 For all the (close to Sydney, Australia) lovers of pictures, of sound, of moving footage and of dark gallery spaces… your lucky days have come.
Richard Mosse's The Enclave opened last week at the UNSW Galleries… so you've got the better part of two months + change to get your bums there to see it.
No excuses on missing this one…
When: Mar 15-June 7
Where: Galleries UNSW, COFA
Cnr Oxford St & Greens Rd,
Paddington
Hours: Tues-Sat, 10am – 5pm
Tel: (02) 8936 0888
The third installment of Try Hard Magazine landed a few weeks back… as always lovely pictures to stare at and plenty to dig around in… and it prompted me to look at a bunch of the the online efforts out there…
The online-photography-magazine-world has really exploded in the last 6-7 years… they seem to come and go based on the time and energy of those (usually an individual or pair at best) driving them… they vary greatly in tone, intent, base and  execution (especially given the time frame addressed)… but what can be said is that there is a startling depth in some of them.
Where many print publications would be unable to endure the punishment of addressing certain work or conversations… the online mags have, at times, been able to dig around and show us things that are pause worthy.
So a tip of the hat to those who have stuck their neck out, put up with the long hours, the time spent fussing over other peoples pictures, the time spent fussing over code/layout/delivery/integration and redundancy or outright technical collapse. Whether you last a single issue or one hundred… well done.
Been doing the rounds for a long time… and still makes me grin.