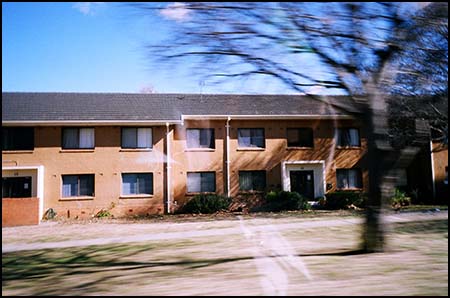 A random 'makes-no-sense' entry here from the elves.
It's just a tip of the hat to those people and those moments that make you squirm with a little excitement as a silly little idea takes shape in a physical form… as it begins to sprout and even grow into something that can be held in the hand or enjoyed in a form outside your head.
Someone sat with me today and over a cup of tea (and with a smile) pointed me down the road a little further. That person would not even know much it meant to sit with tea.
The shit-show that is offshore processing has created anger, heat and frustration since its inception all those moons ago… the Pacific Solution (MkI and MkII)… the Malaysian Solution… the Timor Leste solution… the Cambodian Solution… solutions solutions solutions by the two major Australian political parties.
And now the Manus riot… but it is the weird "PNG is such a violent, uncontrollable place" that has really got me a bit bemused… to think there are people drawing that thread out of all this…
So to take a side step KP will just pause on the case of a man who was killed in the UK by G4S in 2010 (G4S 'had' the Manus contract – start looking around on G4S and start weeping).
Jimmy Mubenga was held down by three men working for G4S inside an aircraft sitting on the tarmac at Heathrow (he was being deported from the UK). They held him for more than half an hour in a position that killed him due to asphyxia. Witnesses heard him at times pleading for it to stop. The inquest found it was an "unlawful killing" by jury verdict. None of the three men who killed him have been charged yet.
Outsourcing cruelty is big business.
*edit: 20th March 2014 – charges of manslaughter have been brought against the G4S guards.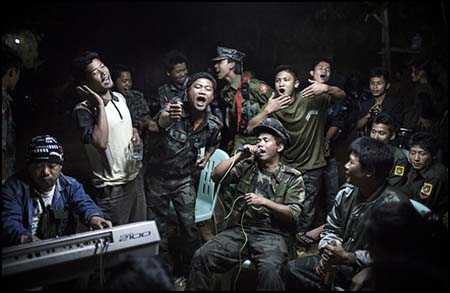 I saw a beautiful picture today… made by Julius Schrank.
These members of the Kachin Independence Army are singing at the funeral of one of their commanders who had died the day before.
Look at the microphone cable… look at the gentle fingers of his left hand holding the loop… his comrade above in the green shirt, hands squared off on each other, mouth rounded by forceful song… and the gesture of the guy wearing a white shirt, eyes closed and hand raised… and most importantly the slightly bemused expression of the guy seated on the far right of the frame.
Find Schrank here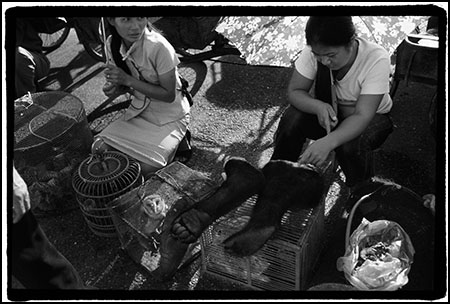 The new book Trading to Extinction by photographer Patrick Brown has been receiving some outstanding reviews. The project has been a long term (at least a decade) commitment and to see it realised in print must be satisfying… and the broad reaction must be a real boost given the work's focus on such a frightening industry.
The old animal bits for high $ is carefully examined in a devastating manner… the idle sellers and the tormented animals… the suggestion of the excited global marketplace for such items (an understatement to be sure)…
"A poacher who kills a rhino and removes its horn in India gets $350. That same horn sells for $1,000 in a nearby market town. By the time it reaches Hong Kong, Beijing or the Middle East, the horn is worth $60,000 per kilogram, rivalling the street value of cocaine, and even the price of gold. Tiger bones are worth up to $700 per kilo. Meanwhile the price of ivory is increasing so rapidly that some people are buying it as an investment commodity. The numbers are truly staggering."
See some of the work here on Patrick's website.
Find the book here at DewiLewis.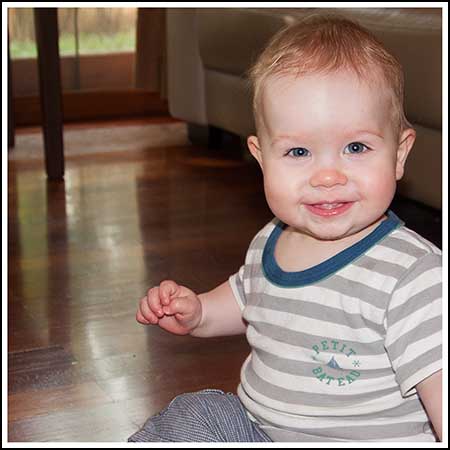 We're out and about today… Little Big Man (yep… that was a Bushwick reference…) turns ONE today! So please be patient in my tardy responses on any matters… not bothering with phone, fax or letter for the next 24hrs.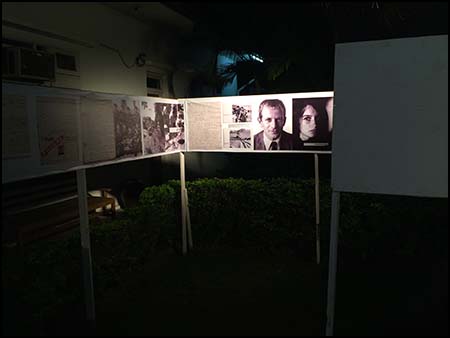 Another slab of pictures were splashed up on the wall this evening… this time as part of the ongoing Yangon Photo Festival… local + international… still + video… discussions, descriptions and questions.
The install of Gilles Caron's work in the garden was a magic mix of pictures and tearsheets… it was great to quietly walk through it by myself as people drifted off for food and booze and gossip.
Of course the wine dragged me back into the fold and I crashed a table of recalcitrant photographers (thank you to you all for your kindness) and slowly worked my way through far too much Myanmar red wine (that might just pay me back ten-fold at 6am when the monsters start yelling at me).
Until then… sleep.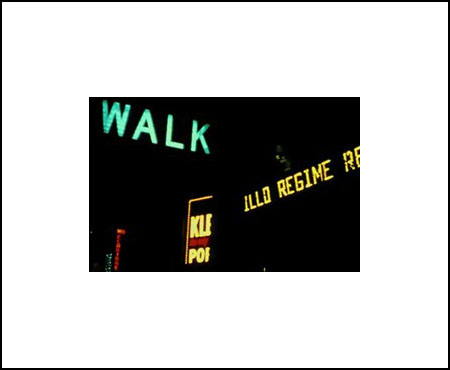 Foam have had a bunch of William Klein's pictures on the wall for some time now… and the reactions to the show have been ragingly positive… and with Mosse's Enclave soon to be shown it is only getting better!
Foam's blog is always a good stop in the surfing hours… and a little piece caught my eye… examining his moving footage work and a pivotal moment in American (and more broadly, world) cinema.
"But I believe that his extended stay in Paris after World War II enabled Klein to look at the metropolis with new eyes. Klein was intrigued by New York as a city selling itself. He saw it as a place where advertising played an enormous role in day-to-day life, where the American dream was being propagated everywhere all the time. But the same American dream was juxtaposed to the harsh reality of life in some of the down and out neighbourhoods of the city. His series is like a stream of consciousness, an endless flow of quick snaps firmly rooted in the moment. Klein initially struggled to get his New York pictures published, since the American publishers he approached all considered it to be too unpatriotic, too grim. It was only thanks to French film maker Chris Marker that the book saw the light of day at all."
Read the entire piece here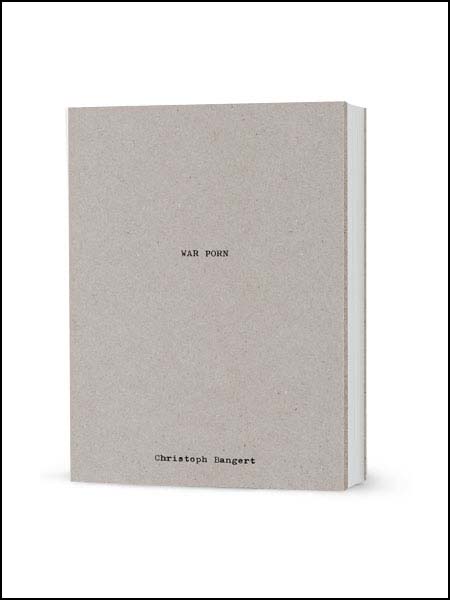 I just put in a pre-order for my friend's book War Porn.
At this point I'm a bit in the dark about what is going to be inside its pages… his old Iraq book from powerhouse was something I held in my hands on many occasions… but I expect this will be something else… something where he's directly examining his own approach, effort, edit and delivery. An auto-examination of sorts…
Check it here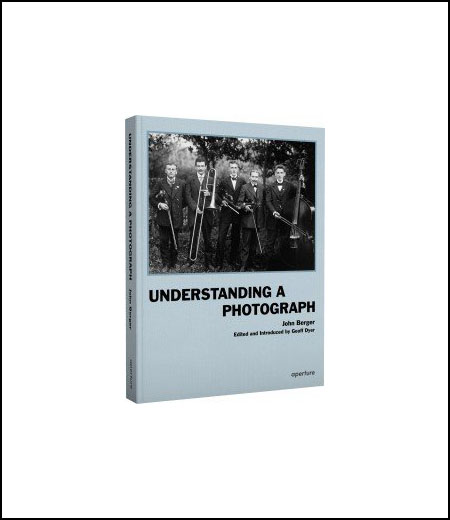 Geoff Dyer is a wonderful, magic, incisive writer when it comes to photography. The Ongoing Moment is a fantastic book that I have retreated to on many occasions for support, challenge and discomfort.
John Berger and Geoff Dyer have been thrown together in the book above… well worth a looksee!
Find it here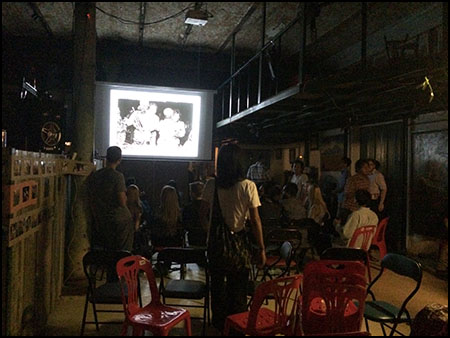 Last night there was a wonderful gathering at the beautiful Pansodan Scene (Yangon) for a projections night.
A bunch of students from Norway and Bangladesh joined with some Myanmar photographers for a workshop under the watch of Philip Blenkinsop, Gareth Bright, Munem Wasif and Per Anders Rosenkvist. They had been sweating for the last week snapping and editing and being grilled and yelled at and encouraged and had now put pictures together to be splashed up on the big screen for the eager audience.
I arrived just in time (for the kids meant being out the door before 6pm was never going to happen) and sat down to quietly watch the pictures appear. Some lovely stuff in amongst it all and the crowd was enthusiastic in their response.
A short break and the tutors showed some work. Munem Wasif's aesthetically romantic pictures were quite stunning up big and as always Blenkinsop's snaps put a lot of people on their butts. The writing and blood spattering has at times raised criticism and sparked debate about what exactly he's trying to do… and I at times have struggled with it… and yet at other times have embraced it and been knocked over by the work. Seeing a longer edit of the Hmong pictures from 2003 was a gift that made the night all the more important. Say all sorts of things… but recognise he's committed to his undertaking.
So best of luck to all the students who participated!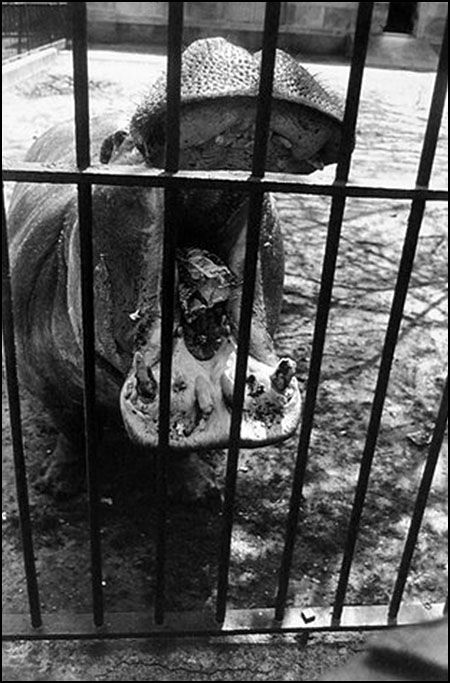 The second visit into Yangon Zoo with Freddy the Terror and a bunch of his friends sparked memories and a reaction to recent events.
Winogrand's book The Animals is something I've spent too much time looking at. The statue-esque Seal, the stalking Wolf and the peeing Orangutan are stunning things that bend my head. But the sickly Hippo with his throat full of garbage (shovelled in by the visiting masses) is a devastating image of captivity, desperation and outright begging. It is perverse, sad and somehow glorious in what Winogrand did.
I had these moments of twitching yesterday as people handed potato chips, sweet biscuits, candy and rubbish to the caged monkeys and marvelled at the outstretched arms asking for more. For a small price you can hand sugarcane and bananas to elephants (who will even play basketball or a harmonica to show their appreciation), pat a bear or have an eagle perched on your arm… a carnival sideshow act at times rather than the conservation/protection/education aesthetic that the 'zoo industry' generally stands by.
So it came with a shock to see the reports of Copenhagen Zoo putting a bolt gun to a young giraffe's head because he was 'surplus' and would run the risk of 'inbreeding' and not increasing the gene pool. The body was then dissected in front of a large crowd (education?) and the parts eventually fed to the resident lions. I can't grasp these actions… I've read various statements from a number of players and still can't quite make the jump to "Sure.OK". Why not just trade the young fella out? Zoos are constantly moving animals around in trade and sale to diversify gene pools and broaden their own collections ("I'll give you a lion for a pair of macaws, two ostrich and a pair of small crocodiles"). There is no denying that the industry is well versed in the practice… and the geography and fluid borders of Europe make it all the more easy…. in fact they had multiple offers from other zoos to take the animal… I'll have to keep reading –there'll probably be a moment when I "get it". Until then… horror.
So we left the Yangon Zoo not long before dinner… Fred had a crazy time seeing all the amazing animals… the joy that seeing these things up close brings is incredible to see plastered across a kid's face; and the conversations it sparks and the descriptions and the knowledge and enthusiasm for 'more'… so for all my hand-wringing and tut-tut-tutting and condemnation (at times)… well it somehow quickly becomes a grey pro/con kinda thing where I go in circles.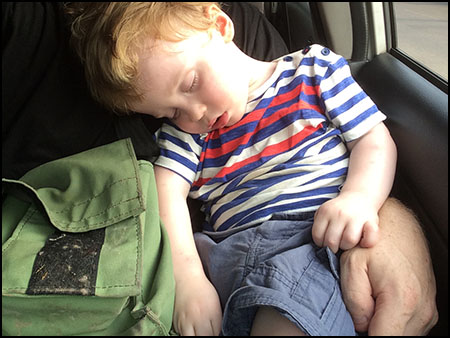 A big afternoon full of excitement and the short taxi ride home was a few quiet moments where little midget batteries could be recharged.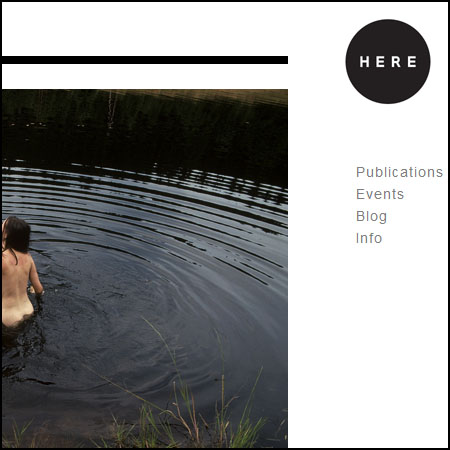 Press access, desktop design (and the wider digital architecture), the rise/fall/rise/fall/rise of the book as fetish object, my swirling confusion and excitement and the possibility of it all is enough to make my fuzzy head explode.
Luckily there are beautiful little efforts like Here Press making fantastic books and sending them out into the world with love.
They have sold out a number of their current publications… so get in quick if you're interested in picture bookies.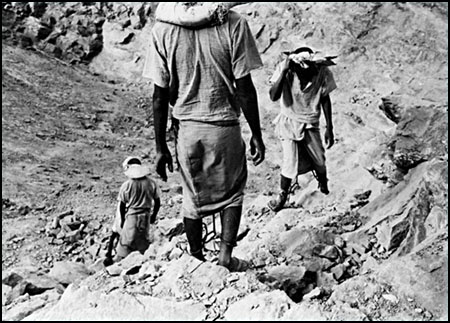 Nic Dunlop is another brilliant snapper who's been bumping around these parts for a long time.
Talented and deeply committed to his undertaking. The Duch work is evidence enough.
Betrayal is an ongoing project on Burma and the infamous dictatorship still with its hands on the reins.
Check it:
*edit: typical of me… further facts have come to light… Dunlop's Burma Book is published and available… so don't delay, you can buy it here