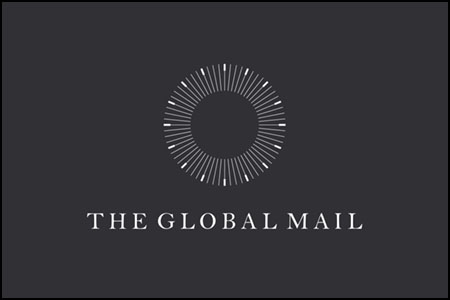 It hurts a little to hear that The Global Mail is now in very serious trouble. While it has hit a few pot holes along the way and lurched a little at times the thing has been mighty refreshing and came at the right time… it has truly led the way for a number of other online publications (that support long-form journalism) to begin to flourish in the new landscape.
Still the market is what the market is… and it seems the market may have spoken barring a miracle.
Read a little here.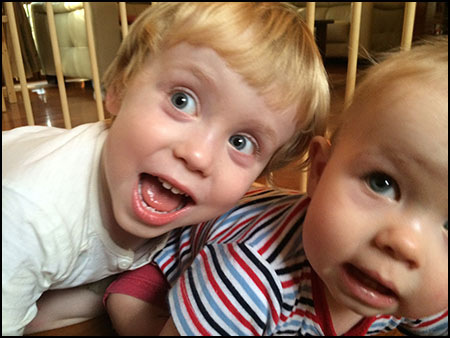 It's been a frustrating day battling technology in an attempt to make a video call out… congestion, speed and speed bumps made it a real bar fight.
But through the generosity of others we somehow managed it… the link worked for a while… and little faces stared across at each other from thousands of kilometers away.
So a big HAPPY BIRTHDAY DARM goes out across the airwaves… hope the weekend is a beauty!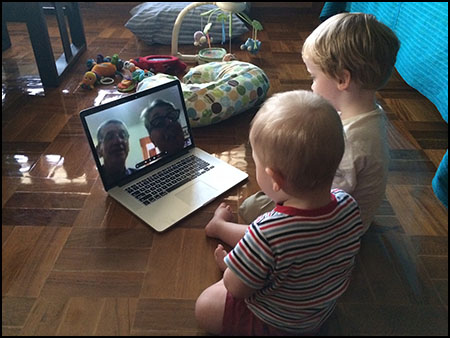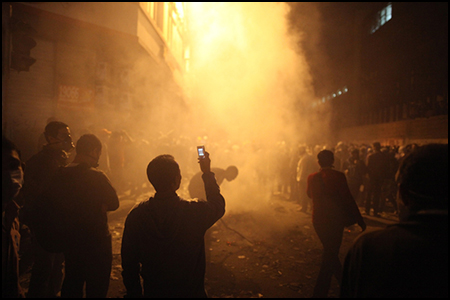 SFMOMA are running a talk that would be lovely to sit in on. It's examining a familiar topic these days… it's just the people they've got would be great to listen to all stacked in a room together!
Pete Brook, David Guttenfelder, Susan Meiselas, Margaret Olin, Doug Rickard, Kathy Ryan, Zoe Strauss… sweeeeeeeet.
A bit far for a quick commute… but if I was stateside I'd be looking for a way to get a few days in SanFran (should be warming up by then).
Check it here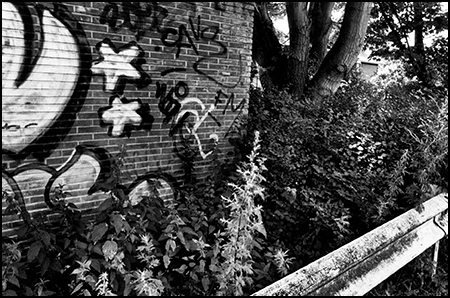 Love it. Just love it. Enjoy every minute.
You come across photographers and their pictures through weird and wonderful ways… little roads and paths and whispers and songs carried on the wind…
Well the breeze brought me to Tom Stappers pictures recently. He's been at it for quite a while and there are pictures that make me jump up and down.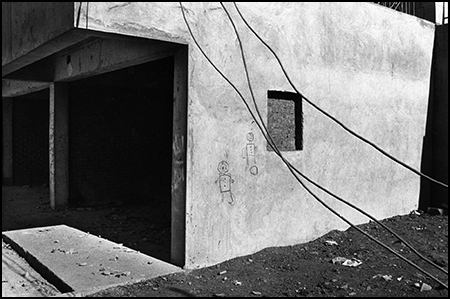 So don't hesitate, pause or even put it on a 'to do' list… just get on over there now.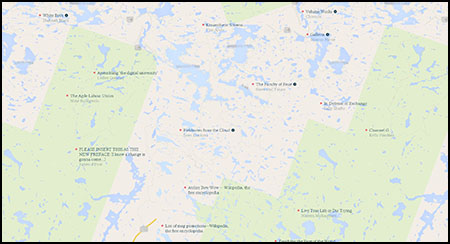 West Space down in Melbourne have the West Space Journal rolling along… the second issue is out for all to tune into and see what's going on…
They're continuing to further the conversation, encourage debate and support many efforts down in the Southern Capital.
Check it.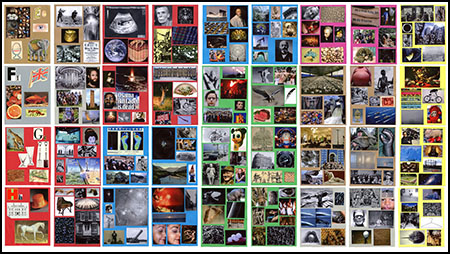 Through various little connections I ended up at Disphotic a while ago… and I've quietly dug around a little since… it always gives me a thrill to stumble upon these sort of things…
And of course I get a thrill out of his twilight zone reference (the marine version… for all you scifi kooks out there)… Richard Pyle and all those fish nerds would get a little buzz out of it no doubt…
… but of course the pictures and the talk surrounding them is what has held me at Lewis Bush's online effort… the blog is great and his own work sparks a little thrill in me regarding some of his bookmaking and method that sits a long way from where my head and heart are.
So when you're sitting there late at night and wanting to read for a while… well head on over to Disphotic… easy.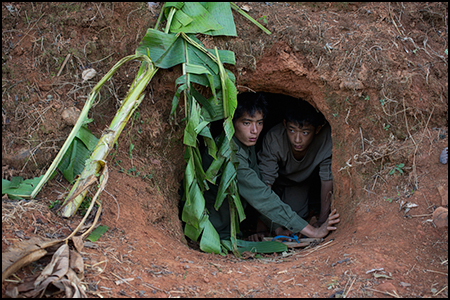 Ryan Roco works across a few mediums… he's comfortable running stills or moving footage (hats off for the talent).
He committed substantial time to a number of projects here in Myanmar and his pictures endure as document (both as historical record and agitating proof).
A warning now for readers that there are occasional graphic depictions of trauma in a number of Roco's pictures. We're not suggesting you look away… just that you are prepared and not blind-sided.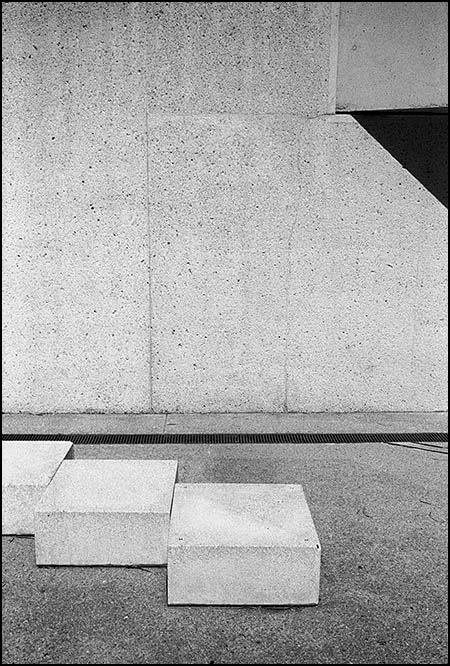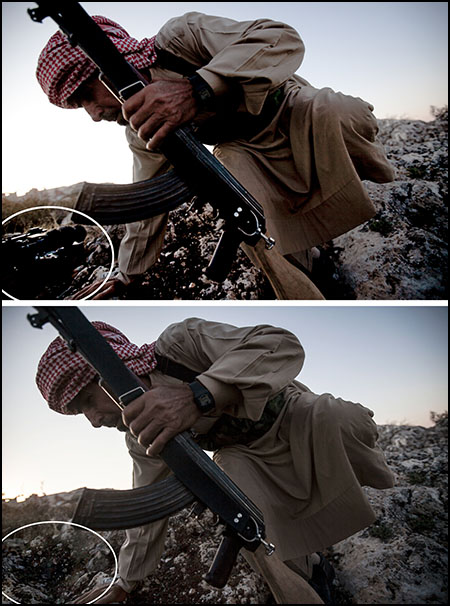 Much hand-wringing and tut-tut-tutting has been going on in the last few months… and the photojournalistic endeavours in Syria have been at the centre of quite a bit of it.
I stand very much outside this: I'm not, and have never been, a pressie. It is not a world I know or understand. And I have zero understanding or experience of combat (rather than the exploratory small arms and mortars that are far more random and occasional).
So this little entry kinda just points to some happenings that people are steaming out the ears over… but for which the answers should be far more layered than many of the questions that have been pumped around.
Firstly the death of Molhem Barakat… the now infamous 17 year old who was filing with Reuters (and the back and forth that has erupted over responsibility, freelance vs employment, activism and professional association). It's a tragic story that deserves a little of your time… simply to run the thing through your head. Given all the wider noise about the changing dynamics within various media delivery platforms and the goliath-like Services distributing pictures in hundreds/thousands of different markets… well it's time to just pause.
DuckRabbit is always a good place to start… you can spin out from there: here
*edit: Greg Marinovich did write a lengthy piece on it in December… a valuable contribution amongst many. Read it here
The second is the more recent fight with AP removing a freelancer from their feed bag. Narciso Contreras removed his colleague's video camera (see here) from a picture he filed (in breach of AP's code), admitted it and paid the professional price on that relationship. It was truly dumb to do what he did.. and wrong… but the vitriol that has been bandied about has at times been so venomous that you almost want to fight back for the side you wouldn't ordinarily choose…
*edit: Disphotic has a lovely piece here
So in these (what should be) complex discussions and conversations that should reach far wider than the single tragedy and the clone-tool-hoohaa… we can only hope for reasoned and considered minds to enter the room and for this to spawn something else.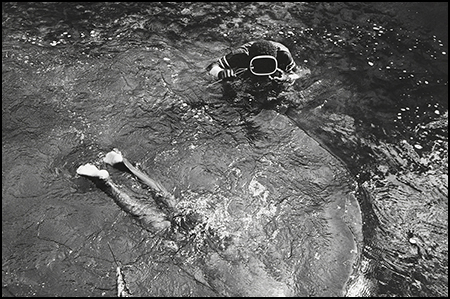 I'm gonna test out the knackered leg this morning… after weeks leaving it alone (and then hurting it again 2mins into my first run) it's time to slowly stretch it out again, hit a few balls with it and see how the thing goes.
Doubt I'll be ever again be racing around trying to keep up with the twenty year olds… might just have to learn how to play a little smarter now that the body can't keep up with the intention…
Everyone cross your fingers… this could end in tears (again).
*edit: of course… it gently popped in the first 20mins after a long slow warmup… so now it's back to limping and feeling sorry for myself…
Sebastian Meyer has been committed to Iraq for some time now… he's a young fella who has made the move and stayed with it.
The repatriation pictures were what piqued my interest a while back (and one of them popped up on the Verve the other day as well)… gets me thinking about the people our team sent back up north once we were finished up on the required work.
Long time ago now. Long time ago.
Anyhoo… enough of that rubbish… get over and burrow into Meyer's pictures. Lots to see.
I've been looking at this work for some time… I guess there's something enjoyable about the 'fringe' music scene in places new to me… and Matt Grace has done a wonderful job in exploring the Yangon Hardcore/Punk/Thrash stuff with a camera and pen.
It's worthwhile having a good look – he's been around Myanmar for a few years… witnessing a dramatic change in the place and playing an important pivotal role for a number of broad initiatives that are opening conversations all over the place.
Check it.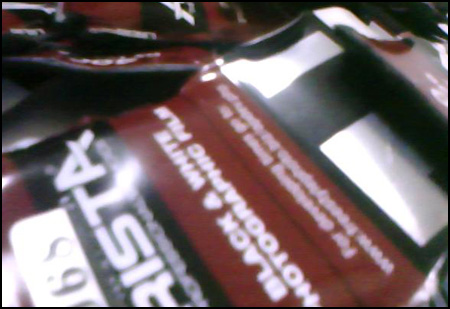 'The familiar' is a comfort at times even when it is a repetitive chore that is simply physical process and not something that gets the eye or mind screaming.
So it is with the act of processing B&W neg… the undertaking that can be accomplished in just about any locale with a range of chemical ingredients that can be bought, begged or stolen anywhere from the supermarket through to the industrial chemical supplier.
Turn the lights off… get the rollfilm into a tank… tip in the soup and swish 'em round for a while. Done.
The chore has followed me all over the place as I've (for some stupid reason) continued to stick with the basic approach of B&W neg for my pictures… but the chore has centred me on any number of occasions. It has made me stop. Pause. Not rush about from one thing to the next. Simply to stand and address the singular need for a brief time late at night (once the monsters are asleep).
The familiar act that produces all sorts of unfamiliar each and every time.